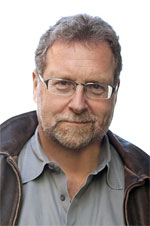 (PRWEB) January 23, 2013
Drive-To Ports
Why spend money flying when there are cruise-ship ports within an easy drive? Cruisers can get to the Western Caribbean from New Orleans, the Bahamas from Baltimore, and to Canada from Boston, just to name a few. Still need to fly? Get there a day early to minimize any risk of missing the boat. Learn everything there is to know about the exploring port cities of New Orleans, Miami and throughout the Caribbean in Peter Greenberg and Michelin's Like a Local guides.
Best Time to Book
January through March is known as "wave season" in the industry, when many people make their travel plans for the rest of the year. That's when cruise lines offer incentives like 2-for-1 fares, upgrades and shipboard credit. Travelers set on a certain itinerary, who have a specific window of time available, or are looking for a popular cruise, should book at least 6 months ahead of time (1 year for Alaska). But there are some incredible deals at the last minute—usually 4-6 weeks out. (Within 4 weeks of the cruise, prices tend to go back up.) Dedicated cruise agents, brokers and consolidators sometimes have the inside track on inventory that isn't publicly available.
Watch Your Connections
The ship is at sea and surprise! There's a cell phone signal. Many cruise lines offer connections to land-based mobile networks using a service called Cellular At Sea, BUT they still charge international roaming rates. Even when the ship is docked and phones connect to a land-based tower, there's still a roaming charge. Travelers should ask their mobile providers about an international plan, if phone access is absolutely necessary. Texting onboard costs upward of 50 cents each, but it's an option to keep in touch on a limited basis, especially when trying to reach a travel companion on a sprawling ship.
Shore Excursions
Cruise lines depend on onboard spending, and much of that comes from passengers booking shore excursions through the cruise line. But it's not the only option. Passengers can easily book on their own through vendors at the ports, or through third-party agencies like Viator.com or ShoreTrips.com. Learn about lesser-known shore excursions in our Michelin guide, Caribbean…Like a Local.
Look for Hidden Discounts
Several cruise lines have what's called a "resident rate," a discount for those who live in the same state—or close to—a port city. Those are often found in states like Florida and Georgia for Bahamas cruises, in Hawaii, California, and Washington for Hawaii cruises, and New York, New Jersey and Connecticut for Caribbean cruises.
Repositioning Cruises
Twice a year there's a little-known phenomenon in the cruise industry: when cruise lines literally move their inventory to their homes for the winter and summer. Repositioning cruises are one-way rides that take place in fall and spring. They're not necessarily cheap, but they do get to some unusual ports with more days at sea. Think unusual trips like Boston to Tampa via the Caribbean, or Venice to Fort Lauderdale through Italy, France, Spain, Morocco, the Azores and Portugal.
Low-Season Deals
As with any destination, there are big deals in the shoulder season. Save on an Alaskan cruise by going at the very beginning of the season in May, or the very end in September. Just be aware that ports of call are not guaranteed as inclement weather gives the captain every right to skip or change ports. The shoulder season can also affect the type of wildlife on sight and, if it's very late in the season, not all vendors will necessarily be open.
Peter Greenberg is America's most recognized travel news journalist. A New York Times best-selling author and award-winning producer, Greenberg has covered the world of travel news for more than 30 years, reporting for CBS, NBC, PBS, AARP, and a number of other outlets. He is Chief Contributing Editor for Michelin Travel's new "Like a Local" series. He was recently inducted to the U.S. Travel Association's Hall of Leaders for his significant contributions to the travel industry. Visit him on the web at PeterGreenberg.com.