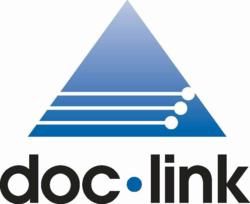 Laguna Hills, CA (PRWEB) January 30, 2013
Altec Products, Inc., a Microsoft Dynamics® ISV for over 12 years and an expert in enterprise document management and workflow solutions, announced today that one of their premier doc-link customers, Sta-Home Health & Hospice (Sta-Home) plans to expand their use of doc-link outside of HR into other areas of their business. The executive staff at Sta-Home was supportive of the project because it was clear that doc-link would reduce expenses, create greater efficiency, provide ease of use, and reduce risk when surveyed by the Mississippi Department of Health.
Founded in 1976, Sta-Home Health & Hospice is a home health and hospice provider in the state of Mississippi and currently employs 931 people. Their 32 branch office locations across the state are the hubs for employees that serve homebound patients. Keeping track of employee records is critical in this highly regulated industry.
In 2008 Sta-Home's accounting department purchased Altec's doc-link integrated to Microsoft Dynamics GP to improve its AP processes and eliminate the massive amounts of filing in the finance department. Recalls Nancy Dunn, Human Resources Information System Administrator, "Each month, over 15,000 HR-related documents were being manually filed. Sta-Home moved these paper documents off-site using expensive paper storage services. Courier services and paper storage were significant expenses for the company."
Sta-Home's Human Resources Department captured documents that track employee training, education, employee skills and assessment scores and made them readily available to needed personnel through doc-link. "Having these assessments available at a moment's notice has saved us a tremendous amount of time. When we are surveyed by Mississippi Department of Health, notice of our nurses' skills assessment documents is required and critical to our ability to comply," she responded.
The Mississippi Department of Health consistently performs "surveys" on their branch locations. These are unannounced visits when state surveyors request information on Sta-Home employees and services practices to show that the company is in compliance with appraisals, skills, current licenses and credentials as well as patient care. "Businesses like ours wouldn't exist without government funded programs, so we know the importance of keeping great records. But with a paper filing system, it would literally take all day to pull information to satisfy the survey requirements. Now that we use doc-link, the survey time has been reduced to hours in most cases," states Dunn.
Sta-Home's Human Resources Department continued expansion of doc-link in 2012 by utilizing doc-link Workflow to route Employee Status Forms through an approval process as changes are performed in all Human Resource systems. They also intend to use doc-link to track hardware devices provided for employees by archiving by product and serial number, and then linking that information to the employee ID number. This is especially important for HIPAA compliance. "If a device is ever lost and that device contains patient information, we could identify the serial number to act quickly before patient data is compromised. We can also create "Alerts" when devices need to be serviced or replaced by utilizing the doc-link Event Manager Module," explains Dunn.
Sta-Home plans to roll out doc-link next in their Business and Administrative Department. "We have lots of company-held teaching credentials, certifications and licenses that should be archived, including business agreements, contracts and meeting minutes. The applications with doc-link are endless," testifies Dunn.
About Altec
Altec is a leading provider of Integrated Document Management (IDM) solutions to mid-market companies. For more than 25 years, Altec has provided a wide range of accounting-centric paper to paperless solutions including its flagship product, doc-link™, which enables companies to capture, archive, workflow and route structured and unstructured documents to customers, employees and vendors. Altec's comprehensive solutions include IDM, output management, MICR check disbursement and paper documents that serve more than 13,000 customers worldwide. Altec enjoys strong, collaborative partnerships with ERP solution providers like Microsoft Dynamics GP to provide the most comprehensive, integrated enterprise document management solution. Altec delivers its IDM solutions through a global network of authorized partners in more than 60 countries throughout the Americas, EMEA and Asia Pacific. For more information, visit Altec at the company website at http://www.altec-inc.com. Follow them on Twitter.com/doclinkbyAltec or call April Blankenship at 1-800-997-9921.
###