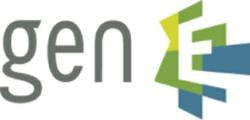 With broader integration, we can strengthen and extend the impact that Resolve 3.4 can have on legacy applications and existing platforms, helping these systems to perform better, faster and with more capabilities." -- Payal Kindiger, Executive VP, gen-E
San Clemente, Calif. (PRWEB) January 23, 2013
gen-E (formerly generationE Technologies), a global IT process automation (ITPA) software company, today announced Resolve 3.4 to extend the company's Social IT Process Automation market innovation and leadership and deliver the next evolution of its human-centric, social-powered approach to automation.
Now available as part of the Resolve family of ITPA software solutions, Resolve 3.4 represents the only ITPA offering to tie collaborative operations – a discipline founded on integrated enterprise social, knowledge management and collaboration technologies – to its automation engine and platform.
"With Resolve 3.4, gen-E continues to set the stage for innovation through seamless collaboration and easy-to-implement automations that transform the way businesses resolve their most complex IT and customer care issues," said Duke Tantiprasut, Ph. D., Chief Technology Officer for gen-E. "Not only do we manage the lifecycle of knowledge documents, decision trees and runbook automations, allowing users to easily submit new requests and flag content for review, but the natural integration of our social platform also drives continuous improvement of content while the automation platform provides the invaluable context required for effective problem diagnostics and resolution."
Resolve 3.4 Fills Unstructured Workflow Gap in ITSM, Cloud and Other IT Operations Disciplines
As a pure-play ITPA software provider, gen-E continues to expand its connectors with network operations, data centers, service desk, cloud and customer care organizations, with a variety of new integrations now available in Resolve 3.4 including XMPP (instant messaging), SNMP, HP Operations Manager, ServiceNow, Salesforce.com, Telnet Pool and SSH Pool.
"With broader integration, we can strengthen and extend the impact that Resolve 3.4 can have on legacy applications and existing platforms, helping these systems to perform better, faster and with more capabilities," says Payal Kindiger, Executive Vice President of Marketing and Managed Services, gen-E. "For example, Resolve was designed from the ground up to capture unstructured workflows that, although critical to process improvement, are rarely accounted for in more-traditional enterprise IT operations tools, preventing them from being converted into reusable knowledge assets for the future benefit of the organization."
gen-E fills this void with Resolve by addressing inadequate collaboration processes through the use of Wikis that capture and document unstructured workflows, effectively linking people, tasks, tools and other resources across the organization – and filling information gaps with high-level process automation and orchestration for ITSM, event management, cloud automation, provisioning and other operations. Because Wikis are easy to update and augment, they can easily be adapted in Resolve to meet rapidly changing organizational requirements.
New Resolve 3.4 Solidifies gen-E's Core Strengths
Much more than a collaboration and workflow tool, Resolve 3.4 also automates up to 90 percent of IT tasks, and is deployed worldwide to help organizations maintain 24/7 network uptime and prevent loss of service to customers; launch new services faster to market; and attain time savings of thousands of hours each year to positively impact customer service.
The new Resolve 3.4 release solidifies the core strengths of gen-E's social, knowledge management and collaboration technologies through a number of enhancements spanning architecture, user experience, reporting, visualization and the software's powerful Interactive Workflow Designer. Key enhancements include:
Robust System Scalability
gen-E Resolve delivers competitive advantages in system scalability, with new enhancements -- such as a Cassandra NoSQL store and Process Execution Optimization -- that are designed to drive improved resource utilization, extend horizontal scalability for clustered environments and reduce startup latency for complex processes.
Complete Knowledge Lifecycle Management and Visualization
With powerful additions to the Content Request Workflow feature within Resolve 3.4, customers not only gain complete knowledge lifecycle management including creation, validation and publishing to the production knowledge base, but they also benefit from intuitive visuals for displaying and managing complex knowledge workflows.
Interactive Workflow Designer (IWD)
Resolve 3.4's Interactive Workflow Designer (IWD) and Form Builder user interface (UI) improvements eliminate traditional coding requirements and allow gen-E customers to more easily create custom workflows, forms and tables. The IWD is capable of executing runbooks, triggering workflow events and accessing data stored in custom database tables.
Enhanced User Experience
Resolve 3.4 brings users enhanced search capabilities including saved search history and a more intuitive UI based on customer feedback.
Increased Productivity in Building Automations
In addition to an improved Action Task UI, the new Parser Code Generator automates the process of writing parser code, making action task development quicker and easier.
Pre-Defined Reporting, Easier to Manage Reporting
Resolve 3.4 brings customers enhanced business, process, and administrative reports with improved performance and reduced storage requirements, allowing for better visibility of metrics.
"Resolve 3.4 brings together the most important pillars of IT efficiency to ensure that our customers have all the tools they need to streamline business processes and gain a vital competitive edge," said Kindiger. "Through optimized IT performance, integration, scalability and ease of use, our goal with this new release is to help businesses further eliminate human error and inconsistencies; reduce complexities, costs and service delays; and improve quality across all aspects of operations."
For more information on Resolve 3.4 and gen-E, visit http://www.gen-e.com, or follow gen-E on Twitter, Facebook and LinkedIn.
About gen-E
gen-E is an IT process automation (ITPA) software company that places human ingenuity at the forefront of workplace activity. The company's award-winning Resolve™ software breaks down traditional organizational and process constraints through an innovative approach to automation. Powered by actionable and dynamic knowledge management capabilities, Resolve allows organizations to realize cost savings of as much as 200 percent within months of deployment. For more information, please visit http://www.gen-e.com.
###