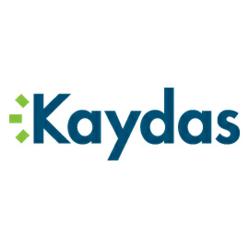 Kaydas analyzed our needs and was able to supply us with the exact bulbs that fit our fixtures and illuminate the restaurant beautifully
Beaverton, OR (PRWEB) January 24, 2013
In tune with their remodel, and in response to County requirements, Chennai Masala, in Hillsboro, Oregon, has outfitted fixtures throughout their restaurant with Kaydas KCD-501-W Candelabra LED light bulbs. In a race against time and County requirements, Chennai Masala discovered that Beaverton-based Kaydas could deliver the right omni-directional bulbs, right on time, for its Oct. 19, 2012, grand re-opening.
A key component of Chennai Masala's remodel/expansion was adding new lighting fixtures to accent the updated décor. Unaware of the County's LED requirement, they chose very unique hanging sconces that had an E12-base for Candelabra bulbs. To optimize the fixture's illumination, they needed brightness of at least 350 lumens with true 360° light output — and they needed to be LED. Says Sumathi Raj, owner of Chennai Masala, "We attempted to purchase LED bulbs from local retailors. Unfortunately, all the LED bulbs we could buy were either semi-directional or not a very good fit for our new fixtures. What we needed was a true LED Candelabra bulb. Knowing the founder of Kaydas, we contacted them to see if they could help. Kaydas analyzed our needs and was able to supply us with the exact bulbs that fit our fixtures and illuminate the restaurant beautifully."
Says Akshay Gupta, Founder of Kaydas, "Chennai Masala needed a really bright, low-wattage Candelabra Bulb that would fit their fixtures. From our unique inventory of LED bulbs, we provided a 5-watt Candelabra bulb that has the equivalent brightness of a 60-watt Incandescent Chandelier bulb. That's over 80% less energy consumed. And since Chennai Masala is running this bulb over 9 hours a day, the energy savings will effectively pay for the bulbs within one year. After that, it will only cost Chennai Masala $1.50 per year to run each bulb. With 50 such bulbs installed in their restaurant, they can expect to save nearly $1,000 a year in energy costs."
The Kaydas KCD-501-W Candelabra uses 5 watts of power, has an E12 base and its brightness is more than 350 Lumens, with a 2700K warm color temperature. The bulb can be purchased at http://www.kaydas.com. It retails at $25.00 each, with additional discounts when purchased by the case (50 bulbs per case).
About Kaydas
Kaydas is a company with a deep passion for, and belief in, the environmental and economic benefits of Sustainability — consuming less, consuming wisely and minimizing waste. Yet, contrary to popular belief, sustainability is not a call to live some sort of alternative lifestyle. It's really as simple as changing a light bulb. LED lighting is all about consuming less energy, and subsequently paying for less energy, over the ultra-long life of LED bulbs. And unlike those so-called "green" CFL Bulbs, LED bulbs do not introduce toxic mercury into your home or business environments. Less energy consumption, lower power bills, less bulbs in our landfills and eliminating the toxic technology of CFL bulbs — yeah, it's as simple as changing a light bulb.
While Kaydas has certainly embraced LED technology, we have also spent a ton of time weeding it out. While there are seemingly endless LED bulb choices available in today's market, our portfolio of LED bulbs focuses on quality over quantity. Why confuse the issue? Some LED bulbs are better than others, and we'd prefer to sell those that are better. In our highly-scrutinized portfolio you'll find the products well suited for the most common fixtures in today's homes and businesses, including omni-directional bulbs that look and behave like their incandescent counterparts, plus low-energy, long-life LED solutions for ceiling cans, track lighting, lamps, pendants and more.