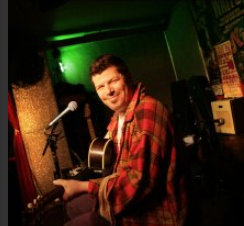 Santa Fe, New Mexico (PRWEB) January 22, 2013
Santa Fe, NM, brew pub dining and music hotspot Second Street Brewery has been part of the dining and night time entertainment landscape here for the better part of 20 years. 2012 was a banner year with the company bringing in entertainment for the enjoyment of guests several nights a week. Feb. 1, 2013 is all set with Jono Manson hitting the stage at the Second Street Brewery from 6 p.m. to 9 p.m. This is a featured listing on SantaFe.com, Santa Fe's premier on-line visitor guide.
Jono Manson, a prolific singer/songwriter and seasoned performer with a long track record that includes major-label releases as both recording artist and producer. During a career spanning almost four decades Manson has performed everywhere from the local dive to Madison Square Garden, from house concerts to festival stages. Manson has released numerous albums and amassed a vast catalog of original material.
Songs by Manson have been recorded by Grammy Award – winning artists and have been featured in major motion pictures, on network television and in national advertising campaigns. Mr. Manson continues to collaborate with a wide range of artists as a co-writer and producer, and as a member of numerous side projects. Manson also owns and operates a recording studio in the hills north of Santa Fe, New Mexico.
About SantaFe.com:
SantaFe.com provides locals and visitors to Santa Fe alike the most current interactive platform for events, music, arts, business, dining and lifestyle. SantaFe.com is a division of Hutton Broadcasting, located at 2502 C. Camino Entrada, Santa Fe, NM 87507
Contact Information:
Scott Hutton
SantaFe.com / Hutton Broadcasting
http://www.santafe.com
(505) 471-1067 (Media inquiries only, please)
About Second Street Brewery:
Second Street Brewery has been open since December 6, 1996. We brew beer with the bright rich complex and satisfying flavors that you can only get from a fresh handcrafted product. We use a 10 barrel (30 gallon) system. 80% of our hops and barley come from the Pacific Northwest and the other 20% from Germany and England. Thanks to you and all the many loyal patrons we have sold approximately 3,120,800 pints of beer since opening! That equals over 50 pints for each person living in Santa Fe.
Contact Information:
Second Street Brewery
1814 Second Street
Santa Fe, NM
(505) 982-3030