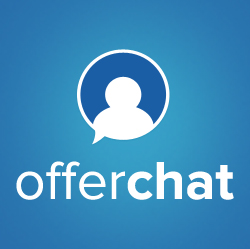 Indianapolis, IN (PRWEB) January 24, 2013
The Offerchat Development Team is poised to reveal the Offerchat online help chat program's new and redesigned web based live chat dashboard.
The online help chat program by Offerchat that can easily be installed on online stores and business website by just inserting a line of javascript code to the website's HTML source code will sport a more intuitive web based client chat panel or live chat dashboard that's beautifully designed and better organized.
The new live chat customer service dashboard is as a result of continuing user feedback from Offerchat users all over the world and includes features frequently requested by many.
"We've always wanted to give our users the impression that, although Offerchat is still in beta, we are working tirelessly to build a live chat tool they would prefer to use on their business websites, company websites, and even on their ecommerce shops, to engage with their site visitors, provide excellent customer service, and reach their business goals" says Project Lead Jonathan Kennedy.
Earlier, Offerchat has released a completely redesigned live chat widget for websites to its users. This week, the back-end interface of the tool - the web based client live chat panel that users use to monitor, receive and reply to incoming chats from customers and site visitors on their own websites - will have a complete makeover. The new Offerchat live chat dashboard is projected to be deployed automatically this month. Offerchat users need not install additional software or download an upgrade.
Businesses and online stores can add live chat to their websites as a customer service tool by signing up for an Offerchat account at http://www.offerchat.com and follow the install guides to have a working live chat widget in under 5 minutes.
About
Offerchat is a free premium live chat for websites specifically designed to help online businesses increase their conversions and sales. It's easy to add chat widget with full features that's 100% free. Offerchat is brewed to perfection at Click Labs, Inc. a company based in Cebu City, Philippines. The company specializes in driving search marketing and social media traffic, social web app development and conversion optimization. Each product or service specifically helps small/medium website owners increase online visibility and improve online sales.