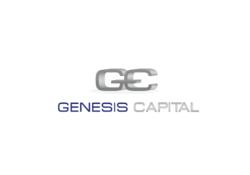 Other areas of commercial real estate show more promise.
San Francisco, CA (PRWEB) January 31, 2013
What does 2013 hold for retail real estate? Genesis Capital believes that a combination of an uncertain future for the economy, stagnant growth, and a weak holiday sales season are likely to point to weak growth for retail commercial real estate in 2013. The growth of online sales is also a contributing factor, says Genesis Capital, an expert in off market commercial real estate disposition.
Based on data from the real estate research firm Reis Inc., the average vacancy rate for malls declined 0.1 percent in the fourth quarter to 8.6 percent. Mall vacancies hit their 12 year high mark in the third quarter of 2011 at 9.4 percent and have been declining slowly ever since.
Strip malls have been faring particularly badly, with the fourth quarter showing a decline from a 10.8 percent vacancy rate in the third quarter to 10.7 percent in the fourth quarter. This is still just 0.4 percent off the highest vacancy rate since Reis began tracking the numbers; the high point is 11.1 percent in the third quarter of 2011 and also in the fourth quarter of 1990.
"Though vacancy rates have been slowly improving, it is a lackluster improvement that we feel will continue through 2013," said Terry Robinson, president of Genesis Capital and Off Market Association. "Other areas of commercial real estate show more promise, but until consumer spending improves dramatically and the large mall anchors finishing downsizing their stores, we expect little improvements in retail. And don't forget that more are shopping online, drawing customers away from bricks-and-mortar retail stores."
The holiday shopping season provided no optimism for retail landlords either, with holiday sales growth a tepid 3.0 percent in 2012, compared with growth of 5.6 percent during the 2011 holiday season. These numbers are based on data from the National Retail Federation, the world's largest retail trade association.
Continuing concern about the federal budget cuts, tax increases, the debt ceiling, and weak job growth are sure to continue to weigh on consumer confidence and spending. With retailers unable to spark good sales increases during the holiday season it is unlikely they will do so during the coming year. It is easy to estimate how this will affect demand for retail commercial space.
Even though there is little new retail space being added, the growth rate of rents is anemic. Average asking rent at malls rose just 0.2 percent in the fourth quarter according to Reis. It is the sixth quarter in a row that rents have increased, but none of these increases have been larger than 0.3 percent. Strip malls saw an increase of 0.2 percent as well, the fourth consecutive quarter they have seen rents increase.
Unsurprisingly, the lowest vacancy rates were in the affluent suburbs of New York City and California.
Without an uptick in employment and consumer confidence, Americans will continue their non-spending ways, depressing the demand for retail space. Considering the decrease in vacancies and increase in rents even during these tepid economic times, once retail demand comes to life, it should do so with a bang; just not in 2013.
About Genesis Capital
Genesis is a dynamic nationwide network of seasoned commercial real estate and financial professionals that believe in the potential of today's market. Our members source assets directly from Banks, Servicers, Lenders and Private Clients. The members of Genesis have participated in commercial real estate transactions totaling nearly $7 billion. Genesis is an affiliate of the Off Market Association, which brings together commercial real estate and finance professionals for deal-making and professional advancement.