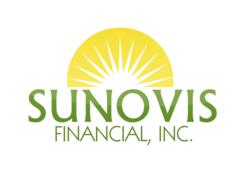 We have been turning our clients increasingly towards alternative lenders who are willing to lend to those who are just starting out or may have less than perfect credit.
San Francisco, CA (PRWEB) January 29, 2013
Small business never has it easy. There are always multiple challenges to face and overcome, not the least of which is finding a source of financing. Ever since the Great Recession of 2008, small businesses have found it increasingly difficult to locate sources of financing. Though there have been small improvements in 2012, the coming year still promises to be difficult for most small businesses who hope to borrow money for growth.
A plan to help small businesses, part of the Small Business Jobs Act, was intended to help community banks make as much as $300 billion in new loans to small businesses, said a Bloomberg Businessweek report. But the majority of the money that the government invested—some $2.2 billion—actually went to help community banks repay their earlier government bailouts.
USAToday reported that big banks approved 14.8% of small-business loan requests in October, down from about 46% before the economic downturn, according to Rohit Arora, CEO of Biz2Credit. The Wall Street Journal has been following this issue for some time. Ami Kassar said in on eof the articles that "...America's big banks should be ashamed of their lending record to small businesses. The top 5 big banks in our country hold 40% of all domestic deposits ($2.965 trillion), yet only make 16%, ($97.3 billion) of all the small business loans in America, according to data reported by the FDIC."
A report on NBC news report discussed that reduction of bank credit has had an even bigger impact on small business than it does on large business, because large businesses can borrow money through corporate bonds or "commercial paper." In contrast, small businesses rely almost exclusively on credit provided from banks.
"It is absurd that banks have received trillions of dollars in capital injections and many are reporting record profits and yet they refuse to lend this money to small businesses. While we have found that they will happily lend to those with excellent credit, stellar cash flow, and adequate collateral, this is simply not enough," said Terry Robinson, president of Sunovis Financial. "As a consequence, we have been turning our clients increasingly towards alternative lenders who are willing to lend to those who are just starting out or may have less than perfect credit."
Micro lenders can provide access to a small business owner, without the need for credit checks or months long approval processes. In some cases, the loan will be approved in 24 hours and funded within a business week. Some Micro loan underwriters require at least one year in business, and some have specific qualified industries. A list of Disqualified industries for the Sunovis Micro loan is found here.
Micro lenders typically underwrite by basing the eligibility of borrowers on cash flow (and ability to repay the loan), inventory turnover, and a host of other factors, rather than using the traditional credit checks and collateral requirements. Because the process is technology based, the application and approval process is quick and streamlined, making it a perfect match for small business owners who often don't have months to wait for a loan officer to approve their loan.
In addition to the alternative lenders, small banks and credit unions have also been a good source of financing, though that appears to be slowing for the small banks and is capped by federal lending regulations for credit unions.
A further source of financing has been the Small Business Administration (SBA), which backed $30 billion in small business loans in 2012. This is the second largest year of lending for the SBA, and while they point to it as a sign that the economy is improving, the truth is that much of this lending was due to new federal programs and the lack of financing available from traditional bank loans.
Small business is the engine of growth in America. With the increase in alternative lending sources, it is possible that this growth will get back on track in 2013.
About Sunovis Financial
Every small business is important to local communities and even more important in rebuilding the American economy. Today more than ever, small businesses need capital and assistance to thrive, and that is what Sunovis is focused on.
Sunovis is an SBA expert, and also offers Short-Term Micro Loans for small businesses, not weighted on FICO scores or collateral but on business health and cash flow.