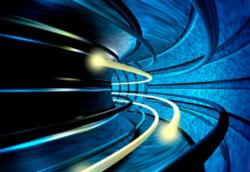 Server Sitters has hands-on experience in implementing advanced WordPress website design, and are committed to making things simpler and more effective to small business owners
Dallas, TX (PRWEB) January 23, 2013
According to extensive 2012 web traffic surveys, WordPress currently runs 72.4 million websites, easily making it the world's most popular content management system. WordPress dominates the top 100 blogs in the world, and roughly 20% of all domains created in the United States are running on WordPress.
Server Sitters is a leader in top-level technical support solutions for web hosting providers, striving to be the industry's number one supplier of tier-based support and customer service. Specializing in web hosting support for companies of all sizes, Server Sitters' vision is to provide their clients with the highest quality of technical support solutions, and now adds a wide range of custom website design services to its powerful arsenal of web based products and services.
Management at Server Sitters understand that as an open source and free platform, the web based (CMS) is regarded for its flexibility, extensibility and stability features, as well as it's appeal to business owners who aren't necessarily tech savvy. An amazing blogging tool with a multitude of easy to use plugins and themes, WordPress is much more useful to small business owners. However, selecting the right themes and plugins can be crucial for the success of small budget companies. Specifically designed for small business websites, the website development packages at Server Sitters enable business owners to have a robust WordPress website that is professional, rich with features, and easy-to-use.
Having gained popularity as a blogging tool since its inception, WordPress has quickly grown to enjoy the largest market share of 54% in the CMS market. The custom WordPress web development expertise offered by Server Sitters focuses on user experience and works towards providing solutions that are sophisticated yet affordable. "Server Sitters has hands-on experience in implementing advanced and well supported WordPress offerings, and are committed to making things simpler and more effective to small business owners." stated Adam Gallant, the CEO of Server Sitters. With detailed planning during every step of creating their customers website, additional 'post launch' technical support is provided 24 hours a day to guarantee effective CMS integration.
Although WordPress is easily the best CMS available, the thousands of plugins and the free and paid themes make installation process a bit tricky. To facilitate online businesses choose the right plugins and themes with additional set up process, Server Sitters designs a secure website that complies with the latest web standards and has built-in necessary functions. Integrating social media services in website design is critical to provide the ease of sharing content. Recognizing the need to provide outstanding social media integration, the web development services are optimized for social media and search engines. Furthermore, the development team also aids online entrepreneurs to unleash the power of the numerous functions and mobile centric features with the latest 3.5 version of WordPress.
To help firms learn more about WordPress development services, Server Sitters provides a free online consultation to clients letting them understand their WordPress development options.
About Server Sitters:
Server Sitters is an Outsourced Support provider. We provide outsourced support and specialize in hosting support for web hosting companies that require Helpdesk Support, Live Chat Support and/or Telephone Support Services.