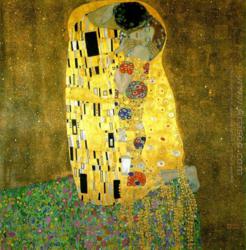 (PRWEB) January 24, 2013
Artisoo Gallery is offering an exclusive Valentine's Day Break offer for one month only. All the artworks (Original Chinese painting, masterpiece oil painting reproduction and photo to paintings) are on sale and customers can purchase online from January 18th to February 14th and get up to 70% off.
"We look forward to welcoming customers to Artisoo gallery for unique presents for their lovers," says Vincent Zhou, CEO of Artisoo. "Paints on oil artwork reproduction is last forever just like the love, the lovers will enjoy Artisoo's high quality artwork for a special valentine's day."
"A lot of people may want to know what's selling best in the last valentine's day, because it gives them an idea of what's trendy, what's hip, what's cool and what their respective peer groups are going to enjoy. "This is especially true in the business world where offices have to keep up with the latest interior décor in order to maintain a sense of modern quality to impress customers and clients…A lot of business owners like to make sure they're up to speed."
According to the statistics from Artisoo, Artisoo.com reveals some hot-selling paintings.
Top the selling list is an Oil painting replica, The kiss, Gustav Klimt: The Kiss was painted by the Viennese master in 1907. A moment of sheer passion surrounded by a gold blanket and ornaments is seen by observers. A kneeling woman is held by a standing man in a field of flowers, creating a passionate scene between the two.
The second hot-sell painting is Vincent Van Gogh's Starry Night, next followed closely by another of his masterpieces, Cafe Terrace at Night. In fact, according to sales statistics, Van Gogh is the top seller in Artisoo company both online and offline.
Rounding out the rest of the list are several Romanticism paintings such as Pierre Auguste Renoir's Dance in the City, Edward Hopper's Summer Evening. Also many customers choose wedding portraits or couple photos portrait for their loved ones.
Artisoo also announces an additional 10% off on orders over $500 and wishes all the lovers have a special Valentine's Day with Artisoo artwork.
About Artisoo:
Located in the beautiful seaside city, Xiamen, China, Artisoo is one of the leading oil painting on-line companies in the world. It offers Original Chinese paintings, custom paintings and oil painting reproduction masterpieces of all categories, including Abstract oil paintings, Impressionism oil paintings, Still life oil paintings, Landscape oil paintings, Animal, Mediterranean Sea, Oil Painting, etc. All the paintings in Artisoo gallery are hand painted by talented artists at affordable prices. For more information, please visit http://www.artisoo.com/.