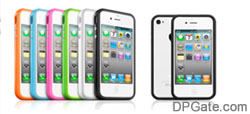 (PRWEB) January 23, 2013
Recently, DP-Gate.com, an online shop for cell phone accessories, updated its website, and announced that an additional 10% discount is available for any order above $100.
In the new section of "Special Products," DP-Gate.com offers rock-bottom prices to their customers, announcing that the price war of cell phone accessories is back.
DP-Gate.com also added a price countdown on its daily deals, whose prices are much lower than any online competitor. The company hopes that its long-standing reputation for reliability, combined with the additional discounts, can help to retain customers.
Besides promoting their cell phone accessories, DP-Gate.com provides several exclusive discount codes for reviewing products.
DP-Gate.com provides thousands of different styles of products to satisfy the increasing needs for cell phone accessories. All the items are in stock, and the company has vowed to spare no energy to provide quality products to all customers as well as fast delivery.
In addition, DP-Gate.com especially recommends its new collection of iPhone 5 cases to customers. There are more than 1,000 different styles of cheap iPhone 5 cases in this collection, including iPhone 5 hard cases, silicone cases, crystal cases, TPU cases, bumper cases and leather cases.
"Become a member of DP-Gate.com, and you can enjoy the discounted prices at once. No matter wholesalers or retailers you are, you can find the cell phone accessories in need exactly on our website," said, Ryan Ran, Senior Marketing Manager of the company.
About DP-Gate.com
DPGate.com is a leading online shop for cell phone accessories, like iPhone 5 cases, Samsung Galaxy Note 2 cases, iPad Mini cases, and, etc. DP-Gate.com is notable for superior services and efficient delivery speed. Since its establishment, DPGate.com has provided services for 100,000 customers from over 180 countries.