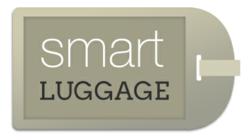 If one ruling was passed for all this would make allowance clear before travellers fly and help them to avoid costly overweight excess baggage charges.'
(PRWEB UK) 23 January 2013
Members of the European Parliament have called to stop the strict and varying regulations of airlines for hand luggage after describing them as, 'excessive with arbitrary charges.'
During a debate with the Trade Commissioner Members urged that all airlines should, 'include a reasonable hand luggage allowance rule in the coming revision of air passenger rights legislation, due before this coming summer.' 'Passengers need clear information beforehand. Hand luggage should be checked at the check in counter, not at the gate,' added a Member of the European Parliament.
Trade Commissioner Karel De Gucht agreed that hand luggage restrictions hugely vary depending on the airline and usually the price of the flight. However, he also added that, 'the commission sees this as the reflection of diversity in a very competitive market' and that he was not in favour of ruling a regulation for all.
Smart Luggage, the UK's leader in luggage solutions is disappointed that there will not be a regulation for all airlines. A spokesperson from the company explained, 'More and more of our customers are asking for hand luggage solutions when they travel on budget airlines due to the extreme restrictions they are currently facing. If one ruling was passed for all this would make allowance clear before travellers fly and help them to avoid costly overweight excess baggage charges.'
Smart Luggage continues to follow travel related industry news.
Smart Luggage is a lead supplier in brand names such as Samsonite and Antler as well as cost effective luggage solutions. Established to cater for a nationwide market the company takes pride in making airport luggage and everyday necessities such as laptop cases, handbags and holdalls accessible to all at competitive prices. The online store offers safe and secure payment via facilities like Sage and PayPal.