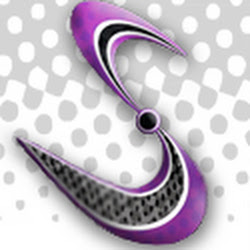 Connect to the World
Denver, Colorado (PRWEB) January 29, 2013
January 29, 2013 - After the strongest wave of recession has passed, the US government is taking steps for making things better for SMEs in 2013. As part of that plan, the U.S. Department of Treasury made public a certain report which informed SMEs that the Small Business Lending Fund (SBLF) would continue to increase lending to help revive the economy. Even community banks have been part of this program since the past two years because it is believed that this lending helps create the maximum number of jobs around the country. The article was posted on the 20th of January at http://bit.ly/WvJMee and stated that with SMEs on track for success, the extra funding can be used to make smart business choices to maximize job creation and profitability.
Perhaps one of the greatest disadvantages of owning a small business is the difficulty of attaining the much needed loans, stated XSM. Banks usually avoid lending to SMEs as opposed to larger corporations because they doubt their ability to pay back. However, with the help of the SBLF, SMEs can now acquire the funds needed to invest in technology. XSM proclaimed websites can be developed with the extra funding to stand shoulder to shoulder with the larger firms. These websites would cut back on marketing costs and will ensure a greater consumer response. Online shopping and purchase options can also be introduced to gain an edge in the markets. In a nutshell, websites reduce costs, increase brand awareness, provide a platform to directly communicate with consumers, and also increase visibility.
SMEs can seek out XSM web design services for guaranteed success. XSM allows all its clients to customize their own packages so they can include the features they want and exclude any unnecessary ones. The number of pages on the site can also be chosen. Other than web design, XSM also offers business coaching and link-building to make SMEs competitive and efficient. The company can be added on LinkedIn at http://www.linkedin.com/company/xsm-llc. The company website can be visited for more information at http://www.connecttotheworld.com/.