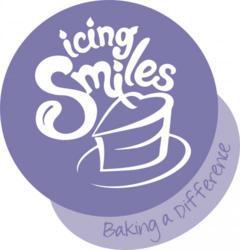 Sandy Spring, MD (PRWEB) January 24, 2013
The second annual "The Magic of a Smile" Gala will be held on February 2, 2013 at The Oak Room in historic Sandy Spring, MD. The celebration will begin at 7PM and last until 11PM.
All proceeds will help to bring smiles to children amidst the fight of their lives. One mother shared, "When I contacted Icing Smiles, a burden was lifted from my heart. I was worried how we were going to let our son be a "typical" kiddo on his birthday and in one email my problems were solved."
There will be a silent auction which includes an autographed Taylor Swift acoustic guitar, a Hunger Games movie poster signed by all the cast members along with exciting items from Arnold Palmer, Bruce Springsteen and more.
"We can't wait to celebrate that during this year's gala and hope that the event will raise the funds we need to connect to kids all over the world." says Tracy Quisenberry, Icing Smiles Founder & Executive Director.
Food Network Challenge winner Paul Joachim (http://www.artedibles.com), celebrity baker and author Elisa Strauss (http://www.confetticakes.com), and award-winning sugar artist Burton Farnsworth (http://www.cakefx.com) will be on-hand to create one-of-a-kind artistic confections. The gala will also host a silent auction, a dance floor, and live music performed by Jay and Kristen Anzures.
Light savory hors d'oeuvres and luscious desserts will be served. Open bar by Crazy Lil's will be available with a signature drink for the event.
The Magic of a Smile Gala tickets are available at http://www.IcingSmiles.org. Tax deductible contributions and sponsorship opportunities are also available at the website.
About Icing Smiles
Icing Smiles is a Maryland-based 501(c)(3) that provides custom celebration cakes and other treats to families nationwide impacted by the critical illness of a child. The simple things, like a birthday cake, are luxuries to a family battling illness. The goal of Icing Smiles is to create a custom cake for the ill child, or their sibling, that provides a temporary escape from worry and creates a positive memory during a difficult time.
###
If you would like more information about this topic or to schedule an interview with Tracy Quisenberry, Founder & Excecutive Director, please call Jessica Fisher at 410-207-6530 or email at jfisher(at)viscomm(dot)us.