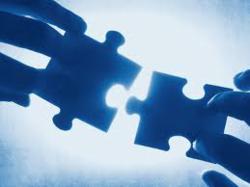 ...will provide companies with a strong knowledge base of the product combined with exceptional and innovative services
Oak Ridge, TN (PRWEB) January 24, 2013
The two principals have worked together as users and implementers of Deltek GCS Premier and Costpoint collectively for nearly 30 years, starting together in the mid 1990's as an original beta site for Costpoint. "We are very excited about the launch of the new company, it consolidates into one entity strategic partnerships that will provide customers with a strong knowledge base of the product combined with exceptional and innovative services," explained Kenneth Parsons, co-founder of PDS.
Individually, each co-founder earned Partner status with Deltek. Both proprietors, successes by their own merit, recognized the synergy that existed when the two combine forces. "We wanted to create an easy path for current and future clients to retain their services, to host, implement and support Costpoint quickly and effectively by streamlining the process from beginning to end" explained Laura Davis, co-founder of PDS. The result being PDS Consulting Solutions.
PDS builds on a foundation established through years of successful Deltek Costpoint software implementations. Tapping into each others strengths, the goal has always been the same - taking what can be an extremely stressful process for a customer and leading them through the software transition with expert guidance and enhancing their confidence and ultimately their bottom line. Keeping with its core focus, Deltek's Costpoint is the Industry-leading ERP platform for government contractors and Costpoint 7 improves efficiencies which translate into lower compliance costs.
Strategic Consulting Solutions has long been regarded as a leader in compliance solutions for government contractors. The company was founded by Laura Davis in 2004 after having served as a consultant for numerous government contractors for over 20 years. SCS focuses on supporting government contractors in various areas including outsourced accounting, software implementation, proposal preparation, and other general compliance areas. SCS earned Premier Partner status with Deltek in 2011. As Principal of Parsons Consulting Solutions for the past 10 years, Kenneth Parsons has 28 years of experience supporting government contractors in DCAA compliance issues, proposal preparation, and software implementations. His government cost accounting experience includes the design, implementation, administration, and maintenance of new accounting job cost systems over the past 20 years specifically using Deltek® Costpoint.
For more information about the partnership and the founding companies, please visit http://www.scsconsults.com, http://www.pcsconsults.com