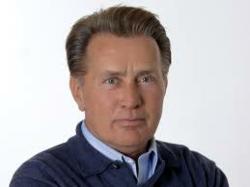 New accessibility to the finest technology of cosmetic dentistry is helping people lead happier, healthier lives.
Hollywood, CA (PRWEB) January 23, 2013
The producers of Breakthroughs with Martin Sheen are pleased to announce an upcoming report showcasing how technology is improving smiles and quality of life through the advances in cosmetic dentistry.
Breakthroughs Martin Sheen PBS is an independently produced television series airing in markets around the country on public television. The program is hosted by the legendary Martin Sheen, who is about to embark on his second half-century in American entertainment in 2013. Mr. Sheen has developed a reputation as one of Hollywood's most respected actors during a career that includes more than 60 film appearances.
Breakthroughs Martin Sheen reviews how technology can help people to healthier, happier lives and cosmetic dentistry is one field that is making a difference. The Centers for Disease Control reports that a quarter of Americans aged 65 or older have lost all of their teeth. The producers of Breakthroughs are taking to dentists for an upcoming report on how precision laboratory-produced dental appliances are giving people new smiles that look and feel completely natural. The combination of new materials and bonding techniques has made these dental implants virtually indistinguishable from real, healthy teeth.
These new appliances help the patient by allowing them to eat normally again and they also provide an emotional benefit by boosting the patient's self-esteem.
The producers of Breakthroughs Martin Sheen are targeting March distribution date for the new report. Check local listings for air times on public television and PBS affiliates in individual markets. For more information the producers can be contacted via the official website for the show at breakthroughsptv.com.