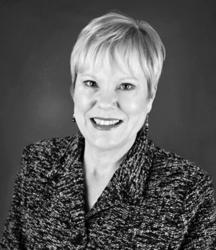 My work with both of these groups is rewarding from a personal and professional perspective."
Gainesville, FL (PRWEB) January 24, 2013
CPAmerica International's Director of Tax, Linda Harding, has been appointed Chair of the Office of Professional Responsibility subgroup for the Internal Revenue Service Advisory Council (IRSAC) for 2013.
Harding has also been appointed to the AICPA Tax Legislation and Policy Committee for 2013.
"I am looking forward to my second year with IRSAC and my new role as Chair of the OPR subgroup, as well as my continuing membership of the AICPA Tax Legislation and Policy Committee," said Linda Harding. "My work with both of these groups is rewarding from a personal and professional perspective."
The IRSAC conveys the public's perception of professional standards and best practices for tax professional and Internal Revenue Service activities. The group addresses broad tax administration topics and organizational issues. The IRSAC includes individuals from diverse backgrounds, all of whom bring a wide breadth of experience to the Council's activities.
"We are extremely pleased that our Director of Tax, Linda Harding has furthered her involvement with the IRSAC and the AICPA, all while representing our members," said Alan E. Deichler, president of CPAmerica. "Our members receive a unique benefit from her expertise and knowledge of best practices and professional standards."
About CPAmerica International:
CPAmerica International, an association tied to the global community, is made up of large CPA firms through the United States. CPAmerica provides practice management support, continuing education, marketing, online services and other programs for the improvement of its member firms. As a member of Crowe Horwath International, the association has more than 650 offices worldwide, and combined firm revenues of the alliance approach $3 billion. Learn more about CPAmerica on the CPAmerica blog, LinkedIn and Twitter.