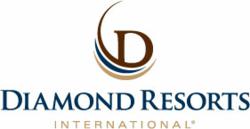 Las Vegas, NV (PRWEB) January 23, 2013
Diamond Resorts International® (Diamond) continues to raise the standard of customer service in the hospitality and vacation ownership industries, receiving the RCI Gold Crown Resort award at The Ridge on Sedona Golf Resort in Sedona, Arizona; and the RCI Silver Crown Resort award at Scottsdale Villa Mirage in Scottsdale, Arizona.
This prestigious award is earned in recognition of outstanding performance in delivering memorable vacation experiences for RCI exchange guests while attaining high levels of excellence in resort accommodations, hospitality and member experience as measured by RCI. A select number of RCI affiliated resorts meet RCI's requirements and earn this recognition.
According to Stephen J. Cloobeck, Founder and Chairman, Diamond Resorts International®, "This is the level of commitment to service excellence that I expect from all Diamond team members. Our internal culture of The Meaning of Yes® encourages every team member to seek creative ways to deliver service excellence and ultimately provide our owners, members and guests with memorable vacation experiences."
"RCI's Resort Recognition Program helps ensure that our RCI affiliated resorts provide a memorable experience for our members," said Gordon Gurnik, president of RCI North America. "We are thrilled to recognize those who have attained this designation and continue to work to offer top vacation destinations to our 3.7 million members worldwide."
Diamond Resorts International®, with global headquarters in Las Vegas, Nevada, is one of the largest hospitality companies in the world with more than 220 branded and affiliated resorts and over 27,000 guest beds in 28 countries with destinations throughout the continental United States and Hawaii, Canada, Mexico, the Caribbean, South America, Central America, Europe, Asia, Australia and Africa. Offering simplicity, choice and comfort to more than 490,000 owners and members through our branded hospitality service, Diamond Resorts International® is dedicated to providing its guests with effortless and relaxing vacation experiences every time, for a lifetime.
Annually, nearly 1.4 million owners, members and guests enjoy the simplicity, choice and comfort Diamond Resorts International® offers through our branded hospitality experience.
About Diamond Resorts Corporation
Diamond Resorts Corporation and its subsidiaries develop, own, operate and manage vacation ownership resorts and, through resort and partner affiliation agreements, provide owners and members with access to 75 managed resorts, 149 affiliated resorts and four cruise itineraries through THE Club® at Diamond Resorts International®. To learn more, visit DiamondResorts.com.
About RCI
RCI is the worldwide leader in vacation exchange with over 4,000 affiliated resorts in approximately 100 countries. RCI pioneered the concept of vacation exchange in 1974, offering members increased flexibility and versatility with their vacation ownership experience. Today, through RCI® Weeks, the traditional week-for-week exchange system, and RCI Points®, the industry's first global points-based exchange system, RCI provides flexible vacation options to its 3.7 million RCI subscribing members each year. RCI is part of Wyndham Exchange & Rentals and the Wyndham Worldwide family of brands. For additional information visit our media center, rciaffiliates.com or The RCI Blog. RCI also can be found on Facebook, YouTube and Twitter.