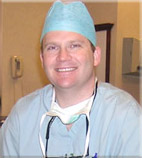 "With the VECTRA 3D, I'm able to more accurately show size, placement of implant, & incision points; which has led an improved ability to meet patient expectations."
San Antonio, TX (PRWEB) January 24, 2013
Dr. Michael Decherd, a San Antonio, TX plastic surgeon, is only the second doctor in San Antonio to install and utilize the VECTRA 3D Imaging System. Dr. Decherd is progressive in his desires to align his surgical skill, experience and artistry with the latest scientific advancements to ensure that his patients are able to make an informed decision about their desired cosmetic surgery procedure.
The VECTRA-3D simulation was primarily designed for patients looking for a way to visualize their cosmetic surgery procedure prior to the actual surgery. Through the use of this technology, the patient and Dr. Decherd are able to better plan for the surgery by allowing the patient to visualize the desired results prior to surgery.
The simulation is also extremely helpful for Dr. Decherd to establish realistic expectations with each patient and be better prepared for each surgery. "I am very pleased to offer VECTRA 3D to my patients in San Antonio," notes Dr. Michael Decherd. He continued, "Historically we would fill bags with rice and add the bags to the bra to help women see how much volume to add. Now with the VECTRA 3D, I'm able to more accurately show size, placement of implant, & incision points; which has led an improved ability to meet patient expectations."
The VECTRA 3D camera simultaneously captures several photographic images from many different angles. These images are then processed by specialized software to generate the working 3D model. The model can then be viewed from many angles and manipulated until the patient is completely satisfied. Dr. Decherd then develops a specific surgical plan based on this unique consultation.
Canfield, the maker of VECTRA 3D and Canfield's Sculptor™ software has been developing cameras and software to enhance the patient and doctor experience for over 20 years. "The people at Canfield have been great to work with and are always very responsive to my needs and they are always coming up with new ways to enhance their systems," remarked Dr. Decherd.
More About Dr. Michael Decherd
Dr. Decherd is a fourth-generation Texas doctor who received his medical degree at the University of Texas Southwestern Medical Center at Dallas. He completed an Internship for general surgery, and a residency in otolaryngology (head and neck surgery) at the University of Texas Medical Branch in Galveston, followed by another residency in Plastic Surgery at the prestigious University of Texas Southwestern Medical Center in Dallas.
Dr. Decherd is double board certified, with board certifications in Plastic Surgery and Otolaryngology. He is a member of the American Society of Plastic Surgeons, American Society for Aesthetic Plastic Surgery, the Texas Society of Plastic Surgeons and many more. Dr. Decherd, his wife and four daughters reside in San Antonio.
About Canfield
Canfield Scientific, Inc., is the global leader in imaging systems services and products for scientific research and healthcare applications, including the pharmaceutical, biotechnology, cosmetics, medical and skin care industries.
Driven by a quality-focused mission to provide best-in-class imaging solutions and services, Canfield has achieved an industry-wide reputation for excellence and innovation throughout its product lines, industry services and customer support.
To learn more about Canfield Scientific, Inc, please visit their website at http://www.canfieldsci.com
To learn more about Dr. Michael Decherd, please visit his San Antonio Plastic Surgery website at http://www.drdecherd.com/san-antonio-plastic-surgeon-dr-decherd/