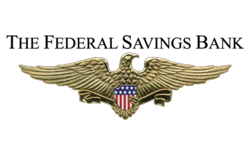 The number of Americans who have been brought to positive equity from negative is now 1.4 million
Chicago, IL (PRWEB) January 23, 2013
The Federal Savings Bank recognizes CoreLogic, as one of the leading resource of information, analytics and business services. Recently, a report was issued by CorLogic showing that showed approximately 100,000 more borrowers were in a state of positive equity in the third quarter of 2012.
The number of Americans who have been brought to positive equity from negative is now 1.4 million. The number, which has been calculated for the first three quarters of the year, also shows 22 percent of all residents with a mortgage were in negative equity at the end of the third quarter, translating to 10.7 million homeowners.
Negative equity,also known as underwater, is when the value of a home is less than the remaining balance on a mortgage. When homeowners go through negative equity, it's often a result of a decline in value, increase in mortgage debt or a combination of both factors.
Through the third quarter, the number of underwater borrowers declined significantly, said Mark Fleming, chief economist for CoreLogic. The substantive gain in house prices made in 2012, partly due to tight inventory caused by negative equity's lock-out effect, has paradoxically alleviated some of the pain.
Nevada had the highest percentage of properties that were in negative equity at 56.9 percent,followed by Florida, Arizona, Georgia and Michigan. These states accounted for 34 percent of the total amount of negative equity in the country. The report also showed that there were 1.8 million borrowers who were only 5 percent underwater at the end of the third quarter.
There has been steady progress relative to reducing negative equity and its effects in 2012, but with nearly one quarter of borrowers still underwater, we have a long way to go, said Anand Nallathambi, president and CEO of CoreLogic. As we look ahead into 2013, we expect to continue to see more borrowers escape the negative equity trap, which will be a strong positive for the housing market specifically and the broader economy generally.
Freddie Mac reports mortgage rates stayed flat
Freddie Mac also recently released the results of its Primary Mortgage Market Survey, which showed mortgage rates were largely unchanged from the previous week, which is keeping home affordability high for first-time homebuyers across the country.