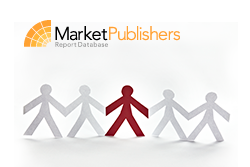 London, UK (PRWEB) January 23, 2013
In 2011, the global ethylene oxide (EO) market exceeded USD 29 billion. It is expected to grow at a CARG of over 5.5% during 2013-2018 to override USD 42 billion in 2018. The Asia Pacific forms the largest regional market for EO, representing a 63% share of the overall market. Markets of the Asia Pacific, South America, Middle East and Central Europe are expected to witness considerable growth of demand for EO in the years ahead. At the same time, the mature markets, such as North America and Western Europe, are predicted to experience a poor growth in the near future.
Shell, BASF, Dow Chemical Company, Honam Petrochemical Corp (HPC) and SINOPEC Corp. are amid the dominant participants of the EO market.
New research report "Ethylene Oxide (EO): 2013 World Market Outlook and Forecast up to 2018" created by Merchant Research & Consulting, Ltd. has been recently published by Market Publishers Ltd.
Report Details:
Title: Ethylene Oxide (EO): 2013 World Market Outlook and Forecast up to 2018
Published: January, 2013
Pages: 208
Price: US$ 4,500.00
http://marketpublishers.com/report/industry/chemicals_petrochemicals/ethylene_oxide_world_market_outlook_n_forecast.html
The report covers the EO market at global, regional and country scales. It provides essential information on the market size, shape and structure as well as identifies the key factors influencing the market. The research study discloses relevant data on the EO production volumes and capacities; reveals the supply and consumption statistics, describes export and import flows. The report also includes findings on the EO trade dynamics and prices. The competitive pressure is evaluated and the top companies are profiled in the study. In addition, future prospects for the EO market up to 2018 are outlined in the market research.
Countries mentioned in the study: Belgium, France, Germany, the Netherlands, Poland, Russia, Spain, Sweden, China, India, Indonesia, Japan, Malaysia, Singapore, South Korea, Taiwan, Thailand, Canada, the USA, Brazil, Mexico, Venezuela, Iran, Kuwait and Saudi Arabia.
Report Scope:

In-depth comprehensive overview of the EO market.
Deep insight into the EO market at various geographical levels.
Relevant information on the EO production and capacities; consumption and demand statistics.
Trade and price dynamics along with the description of import and export flows.
Comprehensive assessment of the competitive environment and the profiles of the market leaders.
Country-wise market analyses including data on PO production and capacities, major local market players, supply and consumption changes, trade and prices.
Future market prospects through 2018.
Forecasted EO production volumes and capacities, supply and consumption as well as possible price changes.
More new research reports by the publisher can be found at Merchant Research & Consulting page.