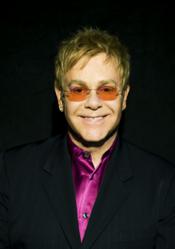 "Only Yamaha has the technology and the artist relationships to pull off a concert of this magnitude and everyone involved is excited to be a part of this singular event," said Chris Gero, vice president of Yamaha Entertainment Group of America
Anaheim, California (PRWEB) January 23, 2013
Yamaha's 125th Anniversary Dealer Concert featuring Elton John performing with a 60-piece orchestra will be streamed live over the Internet on January 25, 2013, beginning at 8:00 pm Pacific Standard Time, U.S. Elton John will start his performance at approximately 10:25 pm Pacific Standard Time, U.S. The concert will take place at Disneyland's Hyperion Theater in Anaheim, California and the stream will be available for viewing at http://eltonjohn125.usa.yamaha.com and http://www.eltonjohn.com.
Joining the "Rocket Man" onstage will be Amy Grant, Chaka Khan, Dave Grusin, Earth, Wind & Fire, David Foster, Dave Koz, James Newton Howard, LEOGUN, Landon Pigg, Lucy Schwartz, Michael McDonald, Sarah McLachlan, Sinbad and Toto. Legendary bass player Nathan East will serve as music director.
In addition to the live stream of the entire, three-hour concert to computers and mobile devices, Yamaha will showcase its groundbreaking DisklavierTV™, powered by RemoteLive™ technology. Elton John, the marquee performer of our generation, will play five songs on a Yamaha Disklavier reproducing piano onstage with the orchestra, which will be streamed live over the Internet simultaneously to remote Disklavier pianos in Japan, Korea, Australia, Russia, Canada, Germany, United Kingdom, France, Singapore and the United States. His actual piano keystrokes will be faithfully played, note for note, in real time (via MIDI data) on each of the remote instruments just as if he were there, while the entire orchestra will be seen and heard on adjacent monitors in perfect sync with the remote piano performances.
"We are going to make history with our DisklavierTV live stream of Elton John's performance. Elton will be playing Yamaha pianos live around the world from one stage at Disney California Adventure's Hyperion Theater and will forever change the way we interact with artists and their music," said Chris Gero, vice president of Yamaha Entertainment Group of America, which is producing the event. "Only Yamaha has the technology and the artist relationships to pull off a concert of this magnitude and everyone involved is excited to be a part of this singular event."
-END-
About Yamaha
Yamaha Corporation of America (YCA) is one of the largest subsidiaries of Yamaha Corporation, Japan and offers a full line of award-winning musical instruments, sound reinforcement and home entertainment products to the U.S. market. Products include: Yamaha acoustic, digital and hybrid pianos, portable keyboards, guitars, acoustic and electronic drums, band and orchestral instruments, marching percussion products, synthesizers, professional digital and analog audio equipment, Steinberg recording products and Nexo commercial audio products, as well as AV receivers, amplifiers, Blu-ray/CD players, iPod docking systems, home-theater-in-a-box systems, earphones, headphones, sound bars, and its exclusive line of Digital Sound Projectors. YCA markets innovative, finely crafted technology and entertainment products and musical instruments targeted to the hobbyist, education, worship, professional music, installation and consumer markets.
About Yamaha Entertainment Group
Yamaha Entertainment Group of America is a boutique, one-stop shop, record label developed to be the champion of the musician with the backing power of the largest music manufacturer in the world. Yamaha Entertainment Group is branding, promotion, concert production, content development, product placement, tour support, piano logistics and artist relations, all rolled into one. Home to more than 3,600 talented artists, Yamaha Entertainment Group is responsible for the development and advancement of the Yamaha brand name through numerous artist related activities worldwide.