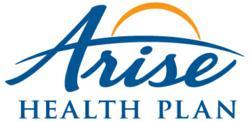 Madison, WI (PRWEB) January 23, 2013
Arise Health Plan, a subsidiary of WPS Health Insurance, has reached an agreement with Aurora Health Care to offer a new provider option to Wisconsin residents in the eastern part of the state.
"We're very pleased that Aurora has agreed to work with us to bring our members yet another choice for the expert health care they deserve," said Mark Minsloff, COO of Arise Health Plan. "Aurora is a really great addition to our network of top-quality health care providers in eastern Wisconsin. I know having them in our network will be beneficial for our members."
Aurora has 15 hospitals, 172 clinics and more than 1,500 employed physicians within its network, as well as affiliations with 3,000 independent physicians. Aurora BayCare Medical Center is its tertiary hospital in northern Wisconsin, which offers a broad range of services and specialists.
"Our integrated system of hospitals, clinics, pharmacies, physicians and home health services provides a seamless experience for patients," said Rick Klein, executive vice president of growth marketing and development for Aurora Health Care. "I think Arise members will find this attractive."
WPS Health Insurance, parent company of Arise Health Plan, will also be adding Aurora Health Care to its network sometime this year, although no official date has been set.
About Arise Health Plan
A wholly owned subsidiary of WPS Health Insurance, Arise Health Plan offers comprehensive and affordable health plan options and personalized service to businesses and residents in northeast and north-central Wisconsin. Serving 22 counties, Arise has earned an "Excellent" accreditation status from the National Committee for Quality Assurance (NCQA). Arise plans are underwritten by WPS Health Plan, Inc. For more information about Arise Health Plan, visit http://www.wecareforwisconsin.com.
About Aurora Health Care
Aurora Health Care is a not-for-profit Wisconsin health care provider and a national leader in efforts to improve health care quality. Aurora offers services at sites in more than 90 communities throughout eastern Wisconsin and northern Illinois. For more information about Aurora Health Care, visit http://www.aurorahealthcare.org.
About WPS Health Insurance
Founded in 1946, WPS is Wisconsin's leading not-for-profit health insurer, offering affordable individual health insurance, family health insurance, high-deductible health plans, and short-term health insurance, as well as flexible and affordable group plans and cost-effective benefit plan administration for businesses. The WPS Medicare division administers Part A and B benefits for millions of seniors in multiple states, and the WPS TRICARE division serves millions more members of the U.S. military and their families. In 2012, the international Ethisphere® Institute named WPS one of the World's Most Ethical Companies for the third straight year. WPS is the only health insurance company to earn this distinction multiple times. For more information about WPS Health Insurance, visit http://www.wpsic.com.