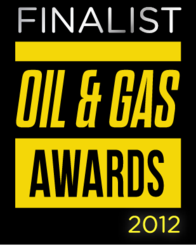 "Our staff members have worked very hard to provide a high level of service to our oil and gas clients" James Souter, CEO
Bossier City, LA (PRWEB) January 23, 2013
Landpoint, Inc. has been selected as a finalist in the 2012 Gulf Coast Oil & Gas Awards. The awards are a platform for the industry to demonstrate and celebrate the advances made in the key areas of the environment, efficiency, innovation, corporate social responsibility and health & safety.
The nomination is the latest of awards received by Landpoint for a highly successful year in 2012. Companies throughout the oil and natural gas industry rely on Landpoint's Land Surveying, Environmental consulting, and GIS services for new developments and expanding infrastructure projects.
"We are thrilled to be highlighted in an industry where our employees are so experienced and knowledgeable" said James Souter, CEO of Landpoint. "Our staff members have worked very hard to provide a high level of service to our oil and gas clients" Souter added.
Finalists will be honored on March 20, 2013 in Houston, Texas.
About Landpoint:
Landpoint, Inc. is an award winning land surveying, environmental, and integrated services firm providing unique solutions for all client project needs in the United States. The company has accepted more than 15,000 new projects and expanded our office locations nationwide within the past five years. Pipeline surveying and infrastructure development support has become a staple of the company nationwide.