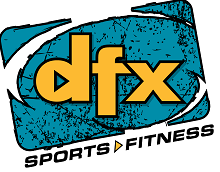 Anaheim, CA (PRWEB) January 24, 2013
With Osteoporosis affecting over ten million Americans and another thirty four million already at risk with weakened bones, bone strengthening and protection is vital at an early age (lifelinescreening.com/health-updates/health-news/strengthen-bones.aspx). Sports rehabilitation and fitness company, DFX Sports provides these top reasons and tips to ensure that strengthening and protection is incorporated into a daily routine.
"There are many things people can do to help strengthen and protect their bones," says DFX Executive Assistant, Rose Merry Blanco. "Most people just forget to maintain a healthy diet and incorporating a few simple steps can really make a huge difference."
As a way to increase overall health and prevent osteoporosis, DFX provides readers with the following recommendations:
1. Up the calcium intake. Calcium is a vital building block to strengthen bone tissue. According to WebMD's experts, "Calcium gives bone its hardness and is very important for bone strength."
2. Get screened. A bone density test can be extremely beneficial in finding out how much care needs to be taken and patients may also find that bone-building medication may also be an option.
3. Recognize and include calcium-rich foods into your diet. Soy, fish, bananas, almonds and potatoes are all foods that are high in calcium and fulfill many other nutritional needs for a healthy diet (shape.com/healthy-eating/diet-tips/best-healthy-foods-strong-bones).
4. Last, but not least - an important step to prevent osteoporosis is exercise. By incorporating three simple types of exercises into a daily routine, bone mass and density is strengthened and build the thickness of bones. Weight-bearing exercises, resistance training and increasing flexibility are three workouts that come highly recommended by health professionals.
DFX Sports and Fitness makes it easy to incorporate exercise into a daily routine with their DFX Powerball. The Powerball incorporates everything needed to increase bone and muscle mass: weight-bearing, resistance and flexibility.
"The Powerball is really an incredible tool for bone strength and not only the prevention of osteoporosis, but also carpal tunnel and repetitive stress injuries as well," says Blanco. "The low impact resistance training makes it easy for anyone of any age to use and can really help promote blood circulation, and strengthen, tone, and increase muscle mass."
For more information about DFX Sports and Fitness, visit mydfx.com. Follow them on Twitter (@DFXSports) or "Like" them on Facebook.
About DFX Sports and Fitness:
DFX Sports and Fitness is the original leader and innovator of gyroscopic fitness products, manufacturing a wide range of rehabilitation training and fitness tools through their patented gyro technology. They are the original creator and manufacturer of the patented Powerball Gyro. Established in the late 1970's, DFX has revolutionized the way people improve their physical fitness and is UAL Logo Certified, military endorsed, and PGA Tour Partners Club Member tested and approved. For more information, please visit: http://www.mydfx.com.