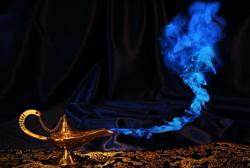 Marketers are making Data Driven Decisions. We want to provide a place where they can find answers and share knowledge
Saint Charles, MO (PRWEB) January 31, 2013
Anchor Mobile has announced the release of it's new Mobile Marketing Q&A Forum made by marketers for marketers. The free site is designed for marketing professionals to interact with one another and find answers regarding technical and strategy issues pertaining to mobile marketing technology and best practices including SMS, Mobile Sites, Apps and more. Visitors to the site may interact through Q&A's or through the sites Discussion Center.
Their Q&A Forum is designed for quick access and easy reading. The site is completely ffree and gives clients access to Anchor's Mobile Wisdom Center as well. Once registered, clients can then begin growing trust and reputation by contributing to discussions and asking questions. The more one contributes, the more Anchor Points can be earned.
The benefits of the Q&A Forum and it's 'Anchor Points' are: the more feedback received, the easier it is to judge the content on whether it's helpful and interesting or not help at all. It also helps the reader interact with people who may be experiencing the same hardships with web via mobile. The Q&A Forum is a great tool for the mobile web community and offers great advantages for users. The biggest plus is that an answer to one marketers problem will forever be available to help future marketing professionals solve similar issues.
With over 20 years in the industry, AnchorMobile CEO; TJ Kirgin (@anchor_mobile) has become one top thought leaders regarding mobile and inbound marketing in the nation. With clientele from all over the world TJ and his team at Anchor have worked long and hard to provide a helpful forum. With the vast rise of SMS and mobile marketing in the past year, the web has grown from it's "social media" era and entered the realm of "mobile web." always on, always available. Many advertising professionals are unaware of all the endless possibilities available to them and their clients. When learning new things, it may be some what tricky therefore Anchor wants to help.
Kirgin states, "today professionals turn to social media and search engines, looking for authoritative information in order to make data driven decisions. We hope that our mobile marketing Q&A Forum will help professionals find articles they're looking for while becoming authorities themselves and growing their personal brand."
Anchor Mobile is a Mobile Marketing Automation Software Developer and Mobile Marketing service provider to ad agencies and marketing companies. Serving clients across the world among a range of business categories. Anchor's main office is located in Saint Charles, Missouri just northwest of Saint Louis.
If you're a marketing professional, SMS ninja, or just interested in finding answers or giving advice, check out the new Mobile Marketing Forum that is part of the Anchor Mobile Wisdom Center.