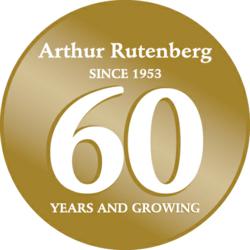 Clearwater, Fl (PRWEB) January 30, 2013
This year Arthur Rutenberg is celebrating 60 years in homebuilding. Take a moment to reflect on his journey. Trace the path. Acknowledge the milestones.
When Arthur Rutenberg began his homebuilding business in 1953 in Clearwater, Florida, loans were made with a handshake, building permits took all of fifteen minutes to pick up (ten of which were devoted to chitchat) and sales contracts were written on a half sheet of paper. The homes themselves were simpler too. Solid. Functional. But certainly, no frills. Two bedrooms. A shared bath. A small living room and kitchen. A carport. Air conditioning? Not yet. They sold like hotcakes. Over the decades, Arthur Rutenberg defined the quintessential Florida home and refined a unique, nationally recognized customized building process.
Many people ask if Arthur Rutenberg is retired. Never. He still works six days a week. Why? His name is placed on over 350 new homes each year. He has too much pride to let his name be associated with anything less than perfection.
A home built by Arthur Rutenberg means your home is a part of a growing legacy known for innovative design, quality craftsmanship, and a unique style of building that is miles apart from others.
It's a legacy that is celebrating 60 years and growing.
To learn more about building an Arthur Rutenberg Homes, please call 1-800- ARHOMES.
About Arthur Rutenberg Homes
Arthur Rutenberg has been a respected name in Florida homebuilding since 1953, when he built his first home upon the four "cornerstones" that would make him legendary: design, craftsmanship, service and responsibility. Today, Arthur Rutenberg Homes, Inc. is one of the largest networks of independently owned and operated homebuilding companies in the nation, with franchised homebuilders throughout Florida, North Carolina and South Carolina. For further information, contact Gabriella Nelms at 727-536-5900.