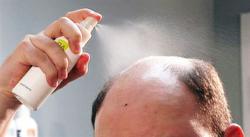 The Hair Direct Learning Center provides the public with free instruction on how to order, attach, remove and maintain their hair in privacy, at home
Bainbridge, PA (PRWEB) January 24, 2013
Hair Direct has been promoting do-it-yourself hair replacement for almost twenty years. One of the company's goals is to educate wig and hairpiece wearers in how to manage their hair at home. To this end, Hair Direct's Learning Center now offers dozens of free instructional articles, tutorials and videos on its website.
The information in the Learning Center is presented in step-by-step articles, complete with photos and illustrations. Additionally, hair replacement video tutorials demonstrate how to perform many tasks that hair-wearers may not otherwise find any information about.
Traditionally, hair-wearers have relied on salon or hair club appointments to care for their wigs and toupees. The frequently updated Hair Direct Learning Center provides the public with free instruction on how to order, attach, remove and maintain their hair in privacy, at home. These resources enable thousands of people all over the world to take control of their hair replacement.
About Hair Direct
Founded in 1994, Pennsylvania-based Hair Direct Inc. is an online hair loss solutions and hair replacement company. With clients spanning the globe, the company provides nonsurgical hair systems (hairpieces, wigs, etc.) and accessories for both men and women.
For more information or to arrange an interview, please contact Andy Kulp at (717) 426-4333 ext. 855 or email pr (at) hairdirect (dot) com.