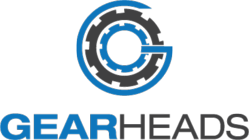 Rogers, AR (PRWEB) January 23, 2013
GearHeads.org, a source for controversial automotive industry news and rumors, has released their list of the all-time greatest Formula 1 cars. The list was put together by writer and blogger Andrew Tipp, an F1 fan and overall auto enthusiast for the past 13 years. Auto enthusiasts can review the "8 Greatest Formula 1 Cars" list online at the GearHeads website.
Tipp referred to the list inclusions when he said, "Any such list is ultimately subjective. The cars on this list resemble a broad consensus among F1 fans, but these are my choices from the history of the world's premier motor sport. So here they are. Eight greats. They've been driven by legends. Celebrated by millions."
Factors such as raw speed, aerodynamics, titles, victories and overall style were all considerations when the "8 Greatest Formula 1 Cars" list was being compiled. The list includes a wide variety of F1 cars from different manufacturers, with Ferrari scoring two inclusions on the list. Included on the list were; the Alfa 158/159, Maserati 250F, Lotus 72, Ferrari 312T, McLaren MP4/4, Williams FW14B, Ferrari F2002 and the Red Bull RB7.
Tipp explained why he chose the Alfa 158/159 as the number one Formula 1 car when he said, "Aesthetically the Alfa 158/159 is simple, no-nonsense beauty, and driving it must have felt like sitting at the back of a red missile. It invokes a nostalgic feel for the early, pioneering days of motor racing; back when winning was all about power, pace, bravery, and whoever could keep the car on track."
Auto enthusiasts can find more information about Formula 1 cars, automotive industry news and share their input with other auto fans on the GearHeads Facebook page (http://www.facebook.com/GearHeadNews) or by following GearHeads on Twitter. (https://twitter.com/GearHeadNews/)
About GearHeads.org:
The founder of GearHeads.org, Chris Riley, has built hundreds of successful websites on the premise that offering edgy, informed and objective information that people truly want must be a guiding principal –not an optional consideration. The GearHeads.org team has been involved in nearly every aspect of the auto industry, including car sales and mechanic work. Riley, who handles the marketing and SEO aspects of the site, prides himself on an innate ability to wreck vehicles. This site is comprised of a formidable team with a successful legacy – and some of the boldest, edgiest views on cars around. Learn more at http://GearHeads.org.
Chris Riley
Gear Heads
(479)644-8280