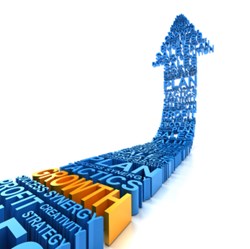 People want to see the social proof when dealing with a business. They want transparency.
Brandon, FL (PRWEB) January 24, 2013
According to an article published in the Wall Street Journal, the Los Angeles Dodger's and Time Warner Cable are nearing a deal to create their own regional sports network.
DC Fawcett says that small businesses could learn from this deal. "When you consider the marketing opportunities you can create with your own channel, the possibilities are limitless." said DC Fawcett.
According to the article in the Wall Street Journal, the deal between the two parties would guarantee the Dodger's an additional $84 million in revenue, and give Time Warner Cable the right to charge subscribers $3.95 a month.
DC Fawcett added, "The beauty behind this deal is not just the increased revenue, it's that the Dodger's can be more in control of their own marketing. It also means less marketing expense for the team since they'll have their own network to market from."
DC Fawcett continued, "A small business can very easily create their own channel on YouTube and market their products and services at virtually no cost. Using social media sites like YouTube can be a great way for small businesses to get their name in front of potential customers."
Social media acquisitions by larger companies continue to rise with Infusionsoft's recent purchase of Grosocial reported the Phoenix Business Journal.
"The deal between the Dodger's and Time Warner will create a network that put's them in full control, it's different for a small business, but at the same time creating your own channel or network is the main point that small businesses should take away from this." DC Fawcett said.
DC Fawcett added, "People want to see the social proof when dealing with a business. They want transparency. Putting your business on a social platform like YouTube or Facebook does that. It allows even the naysayer's to comment on your business. But you're always going to have negative comments. There are always people who are willing to go out of their way to find something wrong with your product. As a small business owner, you can't let these naysayer's control your marketing efforts. You shouldn't be wasting your time with someone whining over some small mishap when you have another 100 customers who are very pleased with your products. As a small business owner, you need to put more attention on your prospects that are pleased with your products, when you've taken care of them, the naysayer's fall away."
DC Fawcett teaches basic business marketing principles and Internet marketing strategies to business owners and individuals alike. For more information visit http://www.internetmarketingbasicsblog.com/
=================
DC Fawcett Corporation
DC Fawcett
622 E Lumsden Rd, Brandon, FL 33511-6524
(813) 689-2300