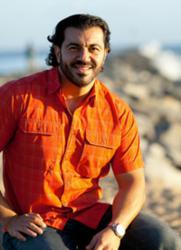 All Fitness Professionals Need to have an Internet Presence
Chino Hills, CA (PRWEB) January 23, 2013
"All fitness professionals need to have an Internet presence if they are going to be competitive in today's society", states Bedros. "People don't flip through the yellow pages and many don't pick up the phone to ask questions; they Google what they're looking for. If you're not on the Internet then you are going to get left behind."
People who want to hire a trainer are often people who will try hard to find excuses not to. If finding out about a personal trainer is too hard or takes too much effort people will simply move on. Finding out about a qualified trainer or boot camp must be extremely easy. A website offers potential clients a way to find out about the trainer and services offered without actually having to pick up the phone or drive to the studio – it requires very little effort.
Sales also become easier when a trainer has a professional website. Clients can purchase training or products directly. "Clients who are familiar with you, and have come to trust you as a fitness professional will be much more likely to purchase products you recommend; both that you have produced or through affiliates", adds Bedros.
PTPower.com is a great example of Internet Presence where Bedros provides numerous resources for fitness marketing along with a detailed and welcoming bio of who he is and why he does what he does. Anyone can go to his site and read his life story about where he came from and how he built the empire he has and why he is considered an expert in the fitness industry. Why is this important? Because it provides background and knowledge for the viewer to get to know, like and trust him which is very important in any business.
Boot camps and personal training is just about on every corner and trainers have to utilize every method available to set them apart from the guy next door. Personal trainer marketing is quite simple when a professional website is in place.
By having a website, trainers can position themselves as an expert in their community and in their field or niche. Part of personal trainer marketing involves writing content that directly relates to the trainers niche area which establishes credibility and makes them the expert.
"By creating a website that not only explains what you do, but also reflects your personality, future clients will come to know you, like you and trust you", comments Bedros. "When they think of fitness, they think of you. And when it comes time for them to make a fitness purchase, whether it is training or an information product they will come to you first."
To find out more about Bedros Keuilian and his company PTPower.com, contact Bedros Keuilian on (800) 261-0208. Alternatively, you may use the contact form at http://ptpower.com/contact-me/ or send an email to Bedros Keuilian at support9(at)keuilian(dot)com.