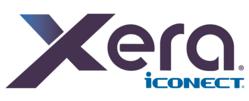 Reston, VA (PRWEB) January 24, 2013
iCONECT Development, LLC, a global market leader in producing cutting-edge, innovative eDiscovery software products and services for the legal industry released their latest insightful white paper entitled, "Reinventing the RFP: What Should You Really be Asking in 2013?" Authored by Ian Campbell, iCONECT cofounder and Chief Business Development Officer, the article discusses important considerations and recommendations to help optimize Requests for Proposals (RFPs) in the coming year.
Campbell states, "2013 will present a number of opportunities for organizations to upgrade a variety of technology tools. In order to more effectively identify, evaluate and select prospective partners, law firms and corporate legal departments must begin to update their RFP process to better reflect their individual needs and broader advancements in the market. This article provides several key recommendations to help organizations streamline their RFP process."
"Reinventing the RFP: What Should You Really be Asking in 2013?" reviews several key changes organizations should implement to insure a best-of-breed product, including international localization, browser and platform compatibility, workflow optimization and intuitive collaboration. The white paper also includes a bonus "cheat sheet" of items to include in an organization's next RFP.
Read iCONECT's latest white paper at http://www.iconect.com/whitepaper/?wp=rfp. To learn more about iCONECT, visit http://www.iconect.com and follow us on Twitter or LinkedIn. For additional XERA product information and interactive videos, please visit http://www.iconect.com/xera. Click here to reserve your free webinar seat for our Weekly XERA Demo every Wednesday at 1:00 PM EST.
ABOUT iCONECT DEVELOPMENT, LLC
iCONECT Development, LLC is a global market leader and the first to provide a combination of innovative eDiscovery software products, client support services and strategic partnership programs to empower litigation professionals within the legal industry to maximize financial returns, minimize costs and streamline processes.
As early innovators of eDiscovery review software since 1999, and with the recent release of its revolutionary web-based, XERA eDiscovery Review Platform, iCONECT continues to raise the bar for the advancement in new technologies through a genuine, consultative approach with legal service providers (LSPs), law firms, government agencies and corporations across multiple markets. iCONECT's worldwide corporate headquarters are based in Reston, VA (Washington, D.C.) with satellite offices in Los Angeles, California and London, Canada.
iCONECT and the iCONECT logo are trademarks or registered trademarks of iCONECT Development, LLC or its affiliates in the U.S. and other countries. Other names may be trademarks of their respective owners.