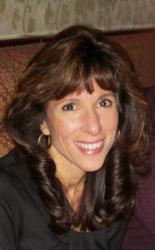 Wayne, PA (PRWEB) January 24, 2013
Today, Camille Vallinino was promoted to Vice President, Client Services, Markitects, Inc. in recognition of her contribution to the strategic marketing initiatives of Markitects' most prominent clients, including DecisionOne of Devon, PA, TE Connectivity of Berwyn, PA and Post Properties of Atlanta, GA. In this capacity, she will continue to report directly to Francine Carb, CEO and work in collaboration with Markitects clients to develop strategic marketing initiatives and create impactful marketing campaigns. Camille was formerly Marketing Strategist with the agency.
"With this promotion, Camille will be "front and center" in terms of the agency's interaction with clients' executive teams. Her background and expertise in consumer marketing, in addition to technology and services, will expand Markitects' ability to serve B2C clients," stated Francine Carb, Founder & CEO. "I'm excited about the potential for Camille's leadership capabilities to contribute to the agency's growth."
In addition to running her own marketing communications firm for over ten years, Camillle's background includes executive and marketing positions at CDNow, Advanta, and General Mills. Camille holds a BA in English and Communications from DeSales University and resides with her husband and son in Phoenixville, PA.
About Markitects
Markitects, Inc., founded in 1994, specializes in strategic marketing communications and product launches. The agency, known for its long-standing expertise in B2B technology marketing, has served over 200 clients in the technology, science and engineering fields since its inception. The agency provides market research, advertising, public relations, visual communications, outsourced marketing, social media, and digital marketing services to its clients.