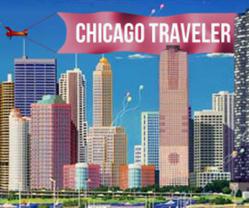 There are tons of things to do in Chicago, and many of them can be enjoyed in just one day.
Chicago, Illinois (PRWEB) January 24, 2013
Most people don't have enough time to fit in every single thing they want to do in the Windy City while they're here. It's hard for anyone to see all of the top museums, check out the world-class shopping and dining on Magnificent Mile and visit all of the top sightseeing attractions in one trip. It's even harder to do it all with only one day. Have a few hours to kill in between a long layover? Or maybe it's the final day of a business trip, the work is over and it's time to play. Either way, there are tons of things to do in Chicago, and many of them can be enjoyed in just one day.
Start the Morning With a Tour
The best way to get all of the sightseeing done is on one of the famous Chicago tours. Luckily, there are tons of different ways to tour Chicago, so if it's a nice day out, check out a walking tour, boat tour, bike tour or architecture tour. Not only will any of these tours explore many of the best attractions in the city, but they also provide a great history lesson and city guide and a transportation method that doesn't require factoring in time for possibly getting lost.
See the City From Above
After the tour, head up to the John Hancock Observatory for a panoramic view of the city skyline and beautiful beaches. Take the camera up there, snap a few pictures and head to the next destination. If a few minutes up there aren't enough, head to the Signature Room at the 95th and enjoy a few more minutes of these beautiful city views with a drink in hand.
Have Some Pie
It would be a shame to miss out on the deep dish pizza in Chicago, so have lunch at one of Chicago's famous pizza places Downtown. Head to Giordano's, Lou Malnati's, the Original Gino's East or Pizano's. That's a lot of places to choose from, but there's a way to try them all in one afternoon. Chicago food tours can take travelers to 5 different pizza places in just a few hours on one afternoon. 5 different slices of pizza should keep a day-traveler full for the rest of their trip, and these tours also offer a good deal of sightseeing opportunities and history lessons of their own.
Check out the Landmarks
Chicago is home to some world-famous museums, and many of them take a full day to explore. Dedicate one day to one museum, or spend a few hours in each. Visit the Field Museum for a look at pieces of history, natural science and of course to visit Sue, the world's largest and most complete T-Rex. Stay on Museum campus and then head to the Shedd Aquarium and Adler Planetarium. They're all located right there together, and there are Chicago museum coupons available for a discounted admission to all three. Afterwards, head over to the Art Institute of Chicago for a different, but just as renowned museum. Afterwards, head over to nearby Millennium Park for a glimpse at the famous Bean and Crown Fountain and then head over to nearby Michigan Avenue for some shopping or dining. Afterwards, walk a little further over to Willis Tower for another great view of Chicago.
Have a Great Night
Chicago has a nightlife scene that accommodates everyone. Head to one of the local breweries or bars for some local Chicago craft beers, or maybe one of the upscale bars with a view of the city at night. If drinking the night away has to be put on hold because of an early flight, head to one of the shows in Chicago. The theater district is home to concerts and plays of all genres each season, so there's something for the drama-seekers, orchestra fanatics and of course the comics.
It's not easy to cram all these Chicago attractions into one day, but it is possible to see a lot in just a little bit of time.