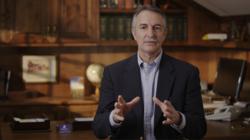 The threat of recalls has become a serious concern for food manufacturers....We're pleased to bring 5log-safe nuts and seed ingredients to the industry.
Lodi, California (PRWEB) January 24, 2013
Specialty Food Ingredients (SFI), has achieved formal validation for walnuts, macadamia nuts and pumpkin seeds on its steam/vacuum pasteurization service.
The new service is part of SFI's offering to an industry seeking effective solutions to food safety issues that resulted in nearly 400 food-related FDA recalls in 2012.
"The threat of recalls is a serious concern for food manufacturers," said Larry Leitner, SFI CEO. "We knew we could set ourselves apart in the industry by not just sourcing the nuts and seeds our customers need, but to offer chemical-free, validated kills that make them trusted ingredients. So, we invested in the most effective system available and spent 2012 on our 5log reduction protocols for a variety of items. We're pleased to formally announce our first three validations, and to bring 5log-safe nut and seed ingredients to the industry."
With its completed validations for walnuts, macadamias and pumpkin seeds, SFI is now preparing for validations on brazil nuts, hazelnuts, cashews, pine nuts and other nuts and seeds.
The pasteurization system, the largest of its kind in North America, was added to SFI's Lodi, California-based GFSI-certified, full-service processing facility for cleaning, roasting and packing. The new pasteurization system uses saturated steam in a partial vacuum to eliminate microbiological contamination in nuts and seeds, while preserving their nutritional, organic and sensory attributes.
Validations received to date have been carried out by a certified, external laboratory and were conducted by a third party validation authority sanctioned by the California Almond Board.
Specialty Food Ingredients is a division of Specialty Commodities Inc., Fargo, ND. SFI procures nuts, seeds, ancient grains and related products then oil and dry roasts, salts, dices, pasteurizes and packages to specification.