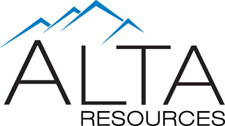 ... Being recognized four straight years is an accomplishment that I cherish and one that is celebrated by every employee at every location.
Brea, CA (PRWEB) January 24, 2013
Alta Resources, a provider of business-outsourcing solutions for global brands, recently announced that it has been ranked among the top workplaces in Orange County, California.
On an annual basis, Southern California's Orange County Register invites 22,000-plus employees from nearly 140 companies in the area to participate in an open survey of their workplaces. Employees are asked to share opinions of and rank their places of work, based on company leadership and on-the-job benefits they value most:

Pay and benefits
Job flexibility
Company values
Meaningful work
Advancement potential
Rewards for job performance
The year 2012 marked the fourth time in as many years that Alta Resources' facility in Brea, California, made the "Top Workplaces" list for midsized companies, topping its previous 24th-, 14th- and 15th-place finishes (2009, 2010 and 2011, respectively) to an all-time high of 13th.
Last year also marked another year of continual growth for Alta Resources, as it added approximately 86 new jobs in Brea and nearly 715 companywide. Many of those employees take advantage of competitive pay, medical and financial benefits, and a performance-management program that can result in career advancement. Furthermore, strong community involvement is among Alta Resources' Guiding Principles, as many employees participate in company-sponsored programs and activities for local and national nonprofits.
Alta Resources' Managing Director Steve Seidl commented on the recent recognition, "Being a top workplace is a direct result of our people, for they truly make Alta Resources a great, fulfilling place to be every day. Their words and high accolades are the reason we're continually ranked among the best in Orange County, and their efforts have fostered a winning culture. On behalf of the entire organization and as a proud member of the Brea team, being recognized four straight years is an accomplishment that I cherish and one that is celebrated by every employee at every location."
About Alta Resources
Formed in 1995, privately held Alta Resources is a leading provider of business-process outsourcing (BPO) for many of the world's best-known brands in a variety of industries, including consumer-packaged goods (CPG), healthcare and entertainment. With its core solutions — care, sales, e-commerce and fulfillment — working in tandem, clients can access a comprehensive suite of integrated service offerings that improve customer-brand experiences across every touch point, ultimately delivering quantifiable results. With headquarters and a fulfillment facility in Neenah, Wisconsin, Alta Resources has additional operations in Michigan, California and the Philippines. To learn more, visit AltaResources.com.
###