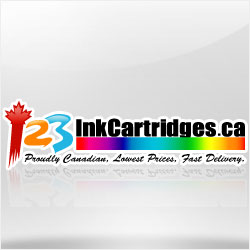 Lachine, QC (PRWEB) January 23, 2013
Canadian based online store, 123inkcartridges.ca has been continually expanding their line of high quality products to meet the needs of their clientele. Among their most recent additions to an extensive inventory is an entire line of label printer tapes. The company has a wide variety of tapes from which customers can choose. Consumers who are familiar with label printer tapes will recognize some of the best brand names among those listed on the site. The company still stands by their initial goal of providing products that are of the highest quality for prices that are affordable.
Consumers who visit the site will find a wide variety of label printer tapes that can fulfill their needs. There are many different tape replacements, high capacity packs, roll labels and shipping labels for example. Virtually any kind of label that a business or individual might have need of can be found on the store's site. 123inkcartridges.ca carries only the highest quality products in all of their inventory so that consumers can rest assured they are getting choices from the best products available.
Customers will find the site has a plethora of different choices when it comes to labels and other products. Their extensive line of products can be viewed at http://www.123inkcartridges.ca/computers-and-parts/Label-Printer-Tapes.html . Over the years the company has continued to amaze consumers across North America with the range and quality of products that are offered through this online source. The company has intentions of continuing to add products to their inventory as they see consumer's needs.
About 123inkcartridges.ca
The company based in Canada, 123inkcartridges.ca got its start by offering high quality printer inks and toner cartridges to their customers. They very quickly realized that their customer base was growing due to their reasonable prices on high quality printer products so they began to expand to include other computer related accessories until they have become the number one online resource for both printer and computer related accessories. Consumers may check out their site at: http://www.123inkcartridges.ca where they can explore the wide variety of products made available.