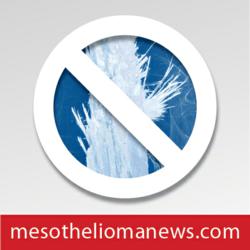 ADAO couldn't have made a better choice for keynote speaker.
DALLAS (PRWEB) January 24, 2013
The mesothelioma law firm of Baron and Budd is excited to announce that Captain Aubrey K. Miller, M.D., M.P.H. and Senior Medical Advisor in the Office of the Director for the National Institute of Environmental Health Sciences (NIEHS) at the National Institute of Health (NIH), will be the keynote speaker at the 2013 ADAO Asbestos Awareness Conference. Baron and Budd is a platinum sponsor of Asbestos Disease Awareness Organization (ADAO) and looks forward to hearing from Capt. Miller and learning from his extensive involvement in environmental health issues and activities.
"ADAO couldn't have made a better choice than Capt. Miller for keynote speaker," said Russell Budd, founder and managing shareholder at Baron and Budd. "Capt. Miller is an extraordinary leader and his long history with asbestos contamination makes him an excellent selection."
In his current role at the NIEHS, Capt. Miller provides supervisory oversight for the HIEHS office and is responsible for the planning and coordination of federal environmental health programs. Through his experience, he has amassed a wealth of experience, contributions and publications on a broad scope of topics concerning occupational and environmental health issues and policies. His previous positions include Chief Medical Officer for the U.S. Food and Drug Administration at the Office of Counterterrorism and Emerging Threats, Senior Medical Officer and Regional Toxicologist for the Environmental Protection Agency Region Eight and Medical Director for Emergencies and Disasters at the Health and Human Services Office of the Secretary in Denver, Colorado, as well as others.
In addition to his immediate responsibilities, Capt. Miller pursues ongoing research in the areas of hydraulic fracturing, emerging threats and disaster response. He also played a key role in the federal response to the asbestos contamination in Libby, Montana. Capt. Miller took part in assessing the health effects and exposures of asbestos in the mining community and handled the public health alerts and access to health care for the people of Libby.
The ninth annual 2013 ADAO Conference, "The Asbestos Crisis: New Trends in Prevention and Treatment," takes place March 22-24, 2013 at the Crystal Gateway Marriott in Arlington, Virginia. The conference will feature a host of keynote speakers and honorees and will center around four key topic areas: patient advocacy, prevention, medical advancements and a global ban on asbestos. Linda Reinstein, CEO and co-founder of ADAO, decided to add a new session to address the dangerous effects associated with asbestos in the aftermath of natural disasters in the wake of Hurricane Sandy.
Baron and Budd is honored to be a platinum supporter of ADAO and looks forward to hearing Capt. Miller deliver his keynote address at the upcoming conference. The mesothelioma law firm is a strong supporter of ADAO and encourages others to support the organization in its efforts to raise public awareness about the dangers of asbestos exposure. This is the second consecutive year that the mesothelioma law firm has committed to being a platinum sponsor of ADAO.
The learn more about the 2013 ADAO conference, visit: http://www.asbestosdiseaseawareness.org/global-events/2013-adao-conference
To learn more about Capt. Aubrey K. Miller, M.D., M.P.H., visit: http://www.asbestosdiseaseawareness.org/archives/17886
To learn more about Baron and Budd's mesothelioma lawyers, visit http://www.mesotheliomanews.com
About Baron & Budd, P.C.
The national mesothelioma law firm of Baron & Budd, P.C. has a more than 30-year history of "Protecting What's Right" for asbestos sufferers and their families. As one of the first law firms to successfully litigate an asbestos lawsuit, Baron & Budd continues to actively represent veterans, industry workers and others who are suffering as a result of exposure to asbestos. Baron & Budd achieved the largest mesothelioma verdict ever in the state of Texas, a $55 million verdict for an asbestos sufferer and his family in El Paso, Texas. Contact Baron and Budd at 1.866.855.1229 for additional information on mesothelioma.