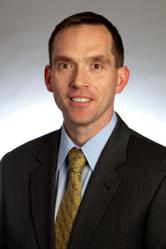 ABINGTON, PA (PRWEB) January 29, 2013
Donald C. Haas, MD, has joined Abington Memorial Hospital as co-director of the Comprehensive Heart Failure Program and medical director of the Ventricular Assist Device Program.
Dr. Haas is board certified in Advanced Heart Failure and Transplant Cardiology, Cardiovascular Disease and Internal Medicine, and is a designated clinical specialist in Hypertension by the American Society of Hypertension.
A graduate of New York University School of Medicine, Dr. Haas completed his residency in Internal Medicine at Harvard Medical School - Massachusetts General Hospital, and completed his fellowships in Cardiovascular Disease and Advanced Heart Failure at the Mount Sinai School of Medicine in New York. Dr. Haas earned a Masters in Public Health from Northwestern University with a focus in epidemiology, and from 1996-2000, he served in the United States Navy, ultimately achieving the rank of lieutenant commander.
Dr. Haas's clinical interests include congestive heart failure (CHF), cardiomyopathies, mechanical circulatory support, hypertension, and heart transplant. Dr. Haas has received numerous awards throughout his career and has published several peer-reviewed articles on topics such as hypertension, the effects of depression on heart disease, and ambulatory blood pressure monitoring.
For more information, visit our website, http://www.amh.org/physicians or call 215-481-4100.
About Abington Memorial Hospital
Abington Memorial Hospital is a 665-bed, acute care teaching hospital with a medical staff of more than 1,100 physicians and more than 5,600 employees. These professionals provide medical care and health services to residents of Bucks, Montgomery and Philadelphia counties.
A regional provider, Abington Memorial Hospital has the only Level II accredited trauma center in Montgomery County and offers highly specialized services in cardiac care, cancer care, neurosciences, orthopaedics, home health and maternal/child health.