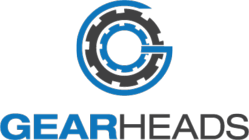 Rogers, AR (PRWEB) January 31, 2013
GearHeads.org, a favorite site amongst auto enthusiasts for automotive news and speculation, recently published their list of the best buy cars for 2013. The list was published just in time for consumers to read the reviews at a time when auto dealers and manufacturers generally offer incentives and promotions for new car purchases. The list was compiled by professional auto blogger, Jenna Cobham and is based around a combination of best buy and best value for the new 2013 vehicles.
The "Top Cars for 2013" list includes evaluations throughout many categories and includes picks for; best family sedan, best small sedan, best upscale sedan, best luxury sedan, best small hatchback, best minivan, best large SUV and best small SUV.
Toyota was a leader on the 2013 list with picks in four different categories such as; best sedan for the family, best small sedan, best small hatchback and best minivan. Cobham explained why she chose the Toyota Corolla as pick for the best small sedan when she said, "Small can be beautiful, and none more so when looking at the design of the new Toyota Corolla. Handling is impressive, it sticks to the road well, gives extremely good value for money and fuel economy – plus looks like one of the neatest and smartest cars on the road in 2013."
Cadillac was the only US manufactured car on the list with the Cadillac CTS taking the win for the Best Luxury Sedan title. Cobham talked about Cadillac when she said, "It's high scale, expensive, and comes with all the bells and whistles – just what you would expect from a Cadillac CTS. It is very low in terms of how many miles you will get to the gallon, but you will definitely be arriving in style if you choose this best buy automobiles for 2013." The full list can be found on the GearHeads website.
Auto enthusiasts and professionals can stay up to date on everything auto industry, share their input and network with other auto fans on the GearHeads Google Plus page (https://plus.google.com/101358085613843264358/) or by following GearHeads on Twitter. (https://twitter.com/GearHeadNews/)
About GearHeads.org:
The founder of GearHeads.org, Chris Riley, has built hundreds of successful websites on the premise that offering edgy, informed and objective information that people truly want must be a guiding principal –not an optional consideration. The GearHeads.org team has been involved in nearly every aspect of the auto industry, including car sales and mechanic work. Riley, who handles the marketing and SEO aspects of the site, prides himself on an innate ability to wreck vehicles. This site is comprised of a formidable team with a successful legacy – and some of the boldest, edgiest views on cars around. Learn more at http://GearHeads.org.
Chris Riley
Gear Heads
4796448280