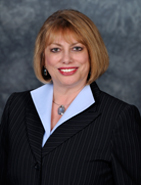 I'm thrilled to be a sponsor at the Association of Cancer Executives Annual Meeting for the third year in a row. It's always a great experience.
Cleveland, OH (PRWEB) January 24, 2013
CHAMPS Oncology will attend and exhibit as a proud gold sponsor for the third consecutive year at the 19th Association of Cancer Executives Annual Meeting, Jan. 23-26, 2013.
Toni Hare, RHIT, CTR, CoC-trained Consultant and CHAMPS Oncology's vice president, serves on the ACE education committee, which is charged with developing, implementing and evaluating the success of organizational initiatives directed at enhancing the knowledge, skills and competencies of its members.
"I'm thrilled to be a sponsor at the Association of Cancer Executives Annual Meeting for the third year in a row," Hare said. "It's always a great experience."
By engaging in the ACE Meeting at The Grand Hyatt Hotel in San Antonio, Texas, the following CHAMPS Oncology team members will have the opportunity to connect with hundreds of key decision-makers, experts and peers from leading cancer centers nationwide: Hare; Karen Schmidt, RHIT, CTR, administrative director; Ilona Gyerman, RHIT, CTR, director, quality and informatics; Brenda Mileto, RHIT, CTR, senior manager of education and training services; Melissa Smith, RHIT, CTR, associate director and Laura Gronowski, CHAMPS senior vice president.
In addition to CHAMPS Oncology exhibiting at the meeting, Carol Santalucia of CHAMPS Patient Experience will be speaking on patient navigation at the breakout session being held on Friday, Jan. 25 from 1:30 p.m. to 2:30 p.m.
Her presentation entitled, Making the Case for Patient Navigation: Enhancing the Patient Experience and Improving Your Organization's Bottom Line, will examine the components of a patient navigation program, including the benefits to the patient as well as the positive financial impact to the organization. The definition and history of patient navigation will be reviewed, as well as an in-depth discussion about an initiative in Northeast Ohio designed to impact healthcare delivery. The necessary steps to build a patient navigation program will be outlined, including a review of lessons learned.
ACE is a national organization committed to the leadership development of oncology executives through continuing education and professional networking designed to promote improvement in patient care delivery.
For more information about the Association of Cancer Executives Annual Meeting, please contact Julie Cox, CHAMPS Oncology, at julie.cox (at) chanet (dot) org or 216.255.3611.
CHAMPS Oncology partners with cancer programs nationwide to transform quality cancer data into valuable information — information that can be used to achieve accreditation, strategic planning, community outreach and cancer care objectives. With 35 years in the industry, CHAMPS provides clients with personalized and specialized compliance management services, including Commission on Cancer consulting; cancer registry management and operations; quality control; cancer information management; abstracting assistance; and workflow and productivity analysis. For more, visit champsoncology.com.