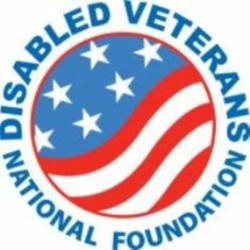 Washington, DC (PRWEB) January 24, 2013
The Disabled Veterans National Foundation, a non-profit veterans service organization that focuses on helping men and women who serve and return home wounded or sick after defending our safety and our freedom, is expressing its approval of a proposed bill that would require all schools authorized to accept GI Bill benefits to give in-state tuition rates to veterans. The bill is a bipartisan effort of members of the House Committee on Veterans Affairs.
The GI Bill Tuition Fairness Act of 2013 (H.R. 357) would address a common problem faced by veterans who are pursuing a college education. Many veterans are not able to attend their ideal college because they have not yet achieved in-state residency requirements, which is often a direct result of their military service.
The Post-9/11 GI Bill will only cover in-state tuition rates, regardless of whether or not the veteran has been given in-state residency status. This bill would require all of these institutions to grant in-state status to veterans so they are not forced to pay the difference due to circumstances often outside their control.
"This bill is an excellent idea to rectify what has become a major issue for veterans all around the country," said DVNF President, Precilla Wilkewitz. "If this bill passes, then veterans will have the comfort of knowing that they do not have to wait until they meet the in-state residency requirements before going to college."
Ranking Member of the House Committee on Veterans Affairs, Mike Michaud, said that the bill is fair to veterans. "Because of the nature of military service," he said, "veterans often have a difficult time establishing residency for purposes of obtaining in-state tuition rates."
If passed, the bill would not take effect until August of 2014 to give public colleges and universities time to prepare for the changes. In the event of noncompliance on the part of a public institution, the school would lose its eligibility to accept GI Bill education benefits.
Committee Chairman, Jeff Miller, issued a statement on the bill, saying, "The men and women who served this nation did not just defend the citizens of their home states, but the citizens of all 50 states. The education benefits they receive from tax payers should reflect that."
For more information on the Disabled Veterans National Foundation, please visit http://www.dvnf.org.