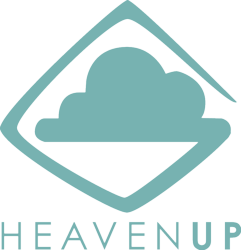 HeavenUp.com, is a faith based social network that is connecting local community globally.
Los Angeles, CA (PRWEB) January 24, 2013
HeavenUp.com, a new faith-based social networking website, launches to the public. The website is gaining early support from Christian music labels/artists such as MercyMe, Phillips, Craig & Dean, The Afters and more in addition to being endorsed by The Dove Foundation and supported by LeSea Broadcasting and iTickets.com. Through this social network, like-minded men and women over the age of 13 can engage in open conversation about their faith, be encouraged, uplifted and grow in their relationship with each other and God.
"To enhance the user's experience, we have created HeavenUp.com to be the most comprehensive, feature-rich social site possible, using the latest technology platform," says HeavenUp.com Founder and CEO Chris Burkhart. "But beyond the top level technical features, we have dedicated the site to God and we are committed to providing Christians the best social site that exists. The purpose of HeavenUp.com is to not just unite Christians, but to also live out the Gospel message by giving to others and showing compassion to those around us all."
Working alongside Burkhart is Andy Huddleston, a 35-year entrepreneur veteran who will be serving as the Chief Communications Officer at HeavenUp. He is the author of, "White Knuckle Faith" and has been serving with YWAM (Youth With A Mission) for the past 35 years.
Chris Burkhart said, "Let's say I'm a church and I create a profile as a church. All of my congregation could create a profile and then they can connect to my church profile and then all of the congregation can all connect with each other as well. Heaven Up makes it easy to keep up with all of your friends at church and with the church family as a whole. The same could apply to any ministry, Christian organization, bands, individuals, youth group or school group. At HeavenUp we want to see all Christian entities unite together as one Body of Christ and start working together to further God's Kingdom."
Visit HeavenUp and create your new account today!
will (at) heavenup (dot) com