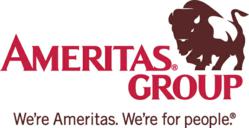 Lincoln, NE (PRWEB) January 24, 2013
Ameritas Group, a division of Ameritas Life Insurance Corp., announces its new online identification card feature that is available on the secure benefits administrator and member sites at ameritasgroup.com. Members can now access, view, print and save their personalized dental, vision and/or hearing ID cards online as a part of Ameritas Group's continuous digital improvements.
In addition, the Ameritas secure member website also provides access to a plan benefit summary, certificate of coverage, claims processing details and remaining benefits information. Ameritas recently introduced a more detailed online Explanation of Benefits (EOB), showing how the deductible and coinsurance are applied, calculating the math along the way to make claims processing easier for members to understand.
These digital enhancements were made available to meet consumers' increasing demands for online flexibility, improved information and instant access to dental, hearing and vision insurance information.
About Ameritas Group
Ameritas Group, a division of Ameritas Life Insurance Corp., has served customers since 1959, and today Ameritas Group and other subsidiaries of Ameritas Life provide dental, vision and hearing care products and services for nearly 110,000 employer groups, insuring or administering benefits for more than 5.4 million people nationwide. Ameritas has one of the largest PPO dental networks in the country with more than 235,000 access points. Its customer service claims contact center earned BenchmarkPortal's prestigious Center of Excellence certification for 2012, the sixth consecutive year. In 2011, Ameritas Group was named fourth in BenchmarkPortal's Top 100 contest. In New York, products are offered through Ameritas Life Insurance Corp. of New York.
For more information, contact:
Michael Scheetz, Vice President – Ameritas Group Marketing
800-776-9446
mscheetz(at)ameritas(dot)com
http://www.ameritasgroup.com