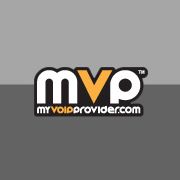 VoIP systems are much cheaper than traditional phone service as installation and maintenance fees are very cheap, and frequently no cost altogether.
(PRWEB) January 24, 2013
Business First recently announced that the officials at AT&T Kentucky are negotiating with Kentucky state legislators to pass a bill that will put an end to the current requirement that telecommunication companies must offer wire or wireline phone services. In so doing, the AT&T Kentucky officials hope to provide more cost efficient wireless or VoIP (Voice over Internet Protocol) service to all customers.
VoIP is an Internet phone technology that transfers voice data over the Internet instead of the traditional means of copper-wire lines. VoIP systems provide a much more affordable service, as it is cheaper to install and maintain than traditional phone lines.
Those in opposition of the phasing out of traditional phone lines fear that remote areas will not receive Internet access, while others worry that the "less technologically adept" will not understand how to use this kind of phone service.
Meanwhile, those in favor of the transition to all wireless phone systems argue that just as with the analog to digital television progression, regardless of the user's region or understanding of technology, no one will get left behind.
Many states have already changed their policies in ways that make it easier for local telecoms to offer VoIP service primarily. But the news in Kentucky could mean bigger changes in more parts of the country in terms of national telecom policy. Based on this announcement, MyVoIPProvider.com has weighed in on what this and similar policy changes will mean for all telephone customers, and why there has never been a better time to switch to VoIP.
Lower Cost of Service for Customers
VoIP systems are much cheaper than traditional phone service as installation and maintenance fees are very cheap, and frequently no cost altogether.
VoIP users also avoid the hefty charges for long distance and international calls often seen with a traditional phone service. VoIP providers offer free and unlimited nationwide calling, free VoIP to VoIP calling, and low international calling rates. And monthly costs are very low with residential VoIP, as low as $5/month for a regular landline phone.
Additionally, as with the theory of supply and demand, if VoIP systems steadily increase across the market, the price of service will likely decrease as direct result.
Increased Reliability
While VoIP systems already offer reputable service, the more VoIP providers there are on the map, the stronger the VoIP infrastructure will be. As wireless phone systems expand, even those living in rural or mountainous areas will have better access to reliable Internet phone service.
VoIP systems also offer more reliable service in the event of strong winds or storms. It's possible for trees or wind to knock down traditional phone services causing users to lose phone power during a storm, but VoIP systems are not susceptible to this loss. Even if the power goes out, VoIP systems can still run on backup power sources.
VoIP is Easy for Everyone to Use
VoIP works just like any landline phone that a customer may be accustomed to. All of the technology that makes VoIP different from traditional landline phones is on the provider side of the service, not the customer side. When customers get VoIP service, all they need to do is choose a plan from the provider, and then plug in the phone.
In fact, in many ways VoIP is easier to use than traditional phone service. With traditional phone companies, it can be very complicated and expensive to have a new telephone line installed, and depending on how much work needs to be done, it can be very time consuming as well.
It is easy to install a VoIP line. With any top VoIP provider, customers simply set up their Internet service, choose a VoIP plan, and then plug in the phone. No special installation or service necessary.