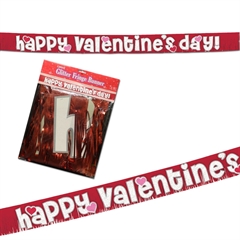 Chicago, IL (PRWEB) January 24, 2013
Valentine's Day is less than a month away and last year many waited until the last minute to buy a gift. This year Windy City Novelties is prepared to help those with Valentine's find the perfect gift with their list of the hottest Valentine's Day gifts of 2013.
There are many routes to go when it comes to shopping for a Valentine's Day gift for a loved one. Of course, there's the traditional route of flowers, candy, jewelry and watches. Although it's the norm, flowers can become boring. Nowadays, some see it as the last minute escape gift with very little thought behind it. This year, take a new route that will get praise instead of a disappointed look.
Electronics – Choosing a gift depends on the person and what type of gift they would desire. Valentine's Day is getting to be similar to a birthday, especially for technology loving groups and their pricy gadgets. For these guys and gals, some of the best gifts would be almost anything from the Apple Store: an iPhone5, iPad or an iPod Nano would be perfect. If they are tech savvy and love to read, then a sure fire gift for them would be the Kindle Fire.
Arts & Crafts - Others feel gifts for this holiday should be more personal and from the heart. These gifts can go one of two ways; make a gift by hand or personalize something from the store. For crafty people, almost anything handmade will be seen as romantic; a hand painted vase, a CD of songs that have a significance to the relationship, a scrapbook of memories past with extra pages for memories future or even a homemade dinner with candles and dessert. Anything homemade generally works out well if the time and effort is put in.
Personalized Gifts - For the not so crafty, personalizing a gift is always an option. One idea includes taking something the other person loves and getting it engraved. For example, if the person loves wine, get some nice wine glasses and engrave them with hearts and a saying or get half a heart engraved on each glass so when they are put together, it equals one whole heart. Personalizing shows extra thought.
Find Activities - Then there are the people who love activities as their gift rather than an object. It can be as low key as a spa day for two with couple's massages or as adventurous as going to the tattoo parlor for some matching ink. Of course, there is a balance of the two. Take the world by sky in a helicopter or hot air balloon ride! It's fun, romantic and sure to be one for the scrapbook. If there is a fear of heights then use a horse drawn carriage as a mode of transportation to the evening's festivities. And if money is no object, there is always a last minute romantic getaway for two. Some other fun activities that can be for Valentine's Day include skydiving, hitting the slopes, hiking, race car ride along, horseback riding or taking a class together (dance, art, cooking, yoga, etc.)
Pets - This last gift idea is perfect for couples living together and for families. Give the gift of a furry animal! A puppy, kitten or any animal will bring even more joy and love to people's lives. This Valentine's Day, make it special by taking those few moments to pick the perfect gift for that perfect person.
ABOUT WINDY CITY NOVELTIES
Windy City Novelties, a party supply company founded in 1983, is known for their great selection and competitively priced items. They have an A+ rating from the Better Business Bureau and are also a NexTag 5 star Seller. From their website, windycitynovelties.com, they offer fast and friendly shipping along with great customer service. From glow sticks in every color of the rainbow, to party decorations in a variety of themes, and even a vast selection of Halloween costumes at the best prices, Windy City Novelties has over 15,000 products and adds more each week. Windy City Novelties also provides party and gift ideas and advice. For help or more suggestions, email our experts.