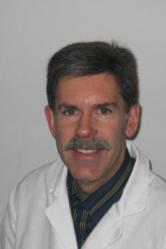 With more than 20 years of experience, Dr. Larry Stroud has placed more than 2,500 mini implants
Louisville Ky (PRWEB) January 23, 2013
Dr. Larry Stroud Dentist in Louisville, Kentucky is helping hundreds of local patients finally feel confident about their smiles without the need for invasive, painful implant surgery that requires excessive recovery time. With his mini dental implant procedure that is on the cutting edge of dental technology, Dr. Stroud of Valley Dental in Louisville creates new, functional and beautiful smiles for his patients in a few short hours.
These mini-implants have changed people's lives more than anything in Dentistry. People who could hardly eat are now eating their favorite foods again. Patients who had no teeth at all because of their horrible gag reflex and are now going out and smiling with confidence, eating the foods they enjoy, and not suffering from stomach pain of undigested food because of the mini-implants. A lot of people have had their lives changed over the last seven years. This has become a mission for Dr. Larry Stroud dentist of Louisville KY- to change as many lives for the better as we possibly can with mini-dental implants..
"I didn't have very good teeth all my life and I was embarrassed to smile or talk very much," said Carl Fisher, a patient of Valley Dental in Louisville. Now that I have mini dental implants in place of my dentures, I can eat apples, which I haven't eaten in years, I feel better, and my wife tells it me it makes me look better, too. There was virtually no pain whatsoever in the process—if I had to do it over again, I would."
Before mini dental implants became available, patients who needed replacement teeth typically had to choose between dentures or costly traditional dental implants. Because of the nature of removable dentures, they can make the patient prone to harmful bacteria and bone resorption. Additionally, dentures make it difficult to eat tough foods like apples, corn on the cob, steak, etc. and can give the patient a terrible stomach problem because of improperly chewed food.
While traditional dental implants are another viable option for those who have missing teeth, they require invasive surgery to place the initial titanium studs, several weeks of healing, temporary implant dentures and several dentist visits to complete the procedure. With mini dental implants, patients can enjoy the benefits of their completed procedure within several days.
"I have had dentures for more than 20 years and have had to put up with them getting loose every time I ate," said Dennis Waterbury, another patient of Valley Dental in Louisville. "Since getting my mini dental implants, I have been able to eat food that I haven't been able to eat in years."
With more than 20 years of experience, Dr. Larry Stroud has placed more than 2,500 mini implants and is a founding member of the Academy of Mini Dental Implants. Dr. Larry Stroud has also received extensive training from Dr. Todd Shatkin who holds the patent for placing a mini dental implant and crown in one visit.
For more information about Louisville dentist Dr. Larry Stroud or to read reviews of Valley Dental, please visit http://www.minidentalimplantslouisvillekentucky.com/index.shtml or http://www.youtube.com/watch?v=bYokCuXAvc8