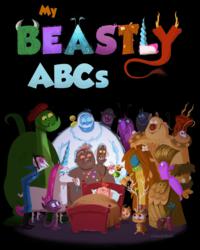 Pasadena, CA (PRWEB) January 24, 2013
From feature films to applications, the team at Duncan Studio continues to provide high-quality animation while also expanding into new ventures. In late 2012, the studio successfully launched its first iPad app, My Beastly ABCs, while also working on projects such as Despicable Me Minion Mayhem (Universal Studios) and Barneys New York: Electric Holiday (Disney). As the company continues its work in the animation industry at large, the talented team at Duncan Studio is busy planning its next app production, which they hope will reach even more animation fans.
Established in 2007, Duncan Studio is the realization of Ken Duncan's vision of having his own animation studio. With a focus on outstanding character performances, projects animated by Duncan Studio have earned a 2011 Annie Award for Best Animated Special Production, a nomination for the 2012 Annie Award for Best Animated Special Production (winner to be announced February 3rd), a 2012 THEA Award for Ingenious Use of Technology, and a 2010 VES Award for Outstanding Animation in an Animated Motion Picture.
With the release of My Beastly ABCs in December, Duncan Studio was able to reach a new audience by providing families worldwide with an interactive storybook app that contains captivating animation and striking artwork. The app has received glowing reviews from around the world and USA Today named it one of 2012's top ten apps for children.
The positive reaction is very rewarding for owner Ken Duncan. "We've had the opportunity to work on a number of great projects but the overwhelmingly positive reaction people are having to My Beastly ABCs is a thrill. We have other apps in development, and this reaction makes us even more eager to put them in the public's hands."
This year the studio plans to expand the availability of My Beastly ABCs with the development of iPhone and iPod Touch versions. With the success of their first iPad app, Duncan Studio is currently offering My Beastly ABCs on sale for $1.99 from the App Store from January 24-27.
Website: http://www.duncanstudio.com/
Download My Beastly ABCs: https://itunes.apple.com/app/my-beastly-abcs/id578158826?mt=8
My Beastly ABCs Trailer: http://youtu.be/V1Z7Fg4POTo
Press Kit: https://duncanstudio.box.com/s/x28jeggme7znupwwvbeb
ABOUT DUNCAN STUDIO:
Duncan Studio is a full-service, creative animation house built on the idea that animation, as a storytelling tool, is truly limitless. Founded by world-renowned animator Ken Duncan, the studio has partnered with some of the industry's most influential leaders to produce projects of the highest quality using traditional (hand-drawn), computer animation, and stereo formats. Now venturing toward a new exciting direction, Duncan Studio has created a completely original interactive storybook iPad app. Employing a highly experienced staff, adventurous spirit, and uncontainable passion, the members of this boutique studio have worked hard to utilize this innovative platform to create something magical that is sure to delight adults and children alike.
For Press inquiries, please contact:
Paige Kirchubel
Appency for Duncan Studio
916-835-4613
paige (at) appency (dot)com
###