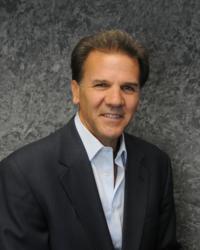 Lanny's steady leadership and direction of port expansion and development has significantly enhanced the region's economic development and created more jobs at the Port.
Kalama, Washington (PRWEB) January 24, 2013
Executive director of the Port of Kalama, Lanny Cawley, has announced his retirement after nearly 19 years of service to the Port. Cawley joined the port as Director of Property Development and Management/Marketing in 1994 and has served as director since 1998. He previously managed the Port of Woodland after holding a number of corporate positions.
During Cawley's tenure, the Port of Kalama has contributed to regional economic development in numerous ways:

Development of 75 acre Kalama River Industrial Park
Construction and dedication of Kalama River Bridge on Hendrickson Drive
Construction of 156,000 square feet of industrial buildings
Locating Cameron Family Glass at the Port to fire up glass manufacturing plant, and then reopening of Bennu Glass, LLC at the facility in 2012
Completion of road and utility infrastructure to begin constructing light industrial buildings for manufacturing and distribution
Acquisition of properties east of Interstate 5 (East Port) for future business development and development of recreational facilities
Development of pedestrian and bike pathway system in recreational area
Development of the North Port heavy industrial site, including rail and the North Port wharf
Securing large industrial tenants at the North Port like Steelscape, Inc (formerly BHP) and American Air Liquide
Expansion of Port's Marine Park for community recreation
"Lanny's steady leadership and direction of port expansion and development has significantly enhanced the region's economic development and created more jobs at the Port," said Troy Stariha, president, Port of Kalama commission. "His work ethic has not only set an example for us here, but has had a direct impact on the success of the Port over his tenure. Lanny will be missed."
Cawley received his MBA from Portland State University School of Business after completing a Bachelor of Science degree. He has been a member of numerous port-related groups and associations such as the Washington Public Ports Association and Pacific Northwest Waterways Association. He has participated on the Executive Committee of the Board of the Cowlitz Economic Development Council and the Advisory Council for Washington State University Vancouver.
Cawley plans to travel, work in his vineyard and spend time with family.
About Port of Kalama – Where rail and water meet:
The Port of Kalama is located in Southwest Washington on the Columbia River and immediately off of Interstate Highway 5. The port exists to induce capital investment in an environmentally responsible manner to create jobs and to enhance public recreational opportunities. Port of Kalama's industrial area includes seven miles of riverfront property adjacent to the 43' federally-maintained deep draft navigation channel of the Columbia River. The Port is served by the Burlington Northern/Santa Fe and Union Pacific railroads. There are over 20 industries located at the Port of Kalama, employing over 900 people. Port of Kalama offers all the superior facilities businesses need to thrive, and an unsurpassed quality of life. The port offers shovel ready sites, a new Industrial Park, state of the art Marine Terminals and transportation accessibility to rail and highway all just a 25 minute drive to the Portland International Airport. Port of Kalama also offers high-bandwidth communications, with dual access fiber-optic service to Seattle and Portland. Properties currently available at the port for businesses wishing to expand and thrive: http://www.showcase.com/lnewman@portofkalama.com Visit http://portofkalama.com.