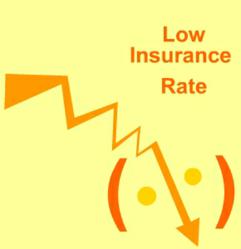 Sometimes people are unaware of better options until they shop around.
(PRWEB) January 24, 2013
With many insurance companies looking for new business, there's no reason to stay with a company that doesn't meet the needs of the household. If unsure of when the appropriate time to look for a new insurance company, review these top five tips from ComparaSave.com on when to switch insurance companies.
1. Getting Overcharged
Many people keep right on paying too much for a policy simply because they haven't taken the time to find out if there's a better deal out there. It's not unusual for drivers to save hundreds of dollars each year by changing to a new insurance company. Drivers are unaware that there might be a better deal. Get some car insurance quotes and do a proper comparison to find out how much savings are available.
2. Poor Claims Service
When a claim is filed is usually when a driver sees the best – or the worst – of their insurance company's service. Claims are the area where most insurance companies come under fire, and how they handle a claim says a lot about how much they value your business. Claims that are handled smoothly, quickly, and with the least possible difficulty for the driver are a great experience. Unfortunately, many drivers have an experience that is very different. If the claims service is unsatisfactory, it's time to look for better service elsewhere.
3. Regular Rate Increases
Every insurance company raises rates across the board on occasion. Depending on location and the insurance company, a rate reduction may occur over time. Each insurance company increases and reduces their rates differently – typically based on their claims experience. It may be time to compare car insurance quotes from other companies.
4. Lack of Customer Service.
You may be required to carry insurance by law, but you are still the insurance company's customer and you should be treated as such. Customer service this is rude, unwilling to answer questions or help you, or simply not available is not acceptable in an insurance company. If you have a bad customer service experience on a regular basis or can't get a hold of someone when you need assistance, you should look to switch insurance companies. Customer service is a mainstay of any company that has competition. Look for an insurance company whose employees show they are glad to have your business and don't want to lose it.
5. Moving
Not every company provides service in all areas. An insurance company that knows the needs of drivers in their new home is required, so switching when moving may be a good idea. This is generally the case when moving to a new province, but even within the same province it may be true. Another insurance company may also offer better rates in your new area, so it's a good time to shop around, compare insurance quotes, and make the switch.
It may not always be obvious that it's time to switch insurance companies. Sometimes people are unaware of better options until they shop around. Doing rate comparisons regularly, usually when a policy is up for renewal, can keep drivers on top of rate changes and ensure they don't get overcharged or miss out on a great deal.
Shopping around doesn't mean that you have to switch; in some cases it's best to stay where you are. But getting the comparisons makes it easier to feel confident that it's the right place for you to be.
About Comparasave.com
ComparaSave.com is a digital marketplace dedicated to helping Canadians save money by providing the lowest insurance and mortgage rates, as well as credit card and holiday comparisons, from a network of over 40 providers. Launched by Insurance Hotline, ComparaSave.com has partnered with insurance companies and brokers, mortgage professionals, credit unions and other financial institutions to ensure consumers get a fast, free and easy-to-use service. ComparaSave.com is a division of Insurance Hotline.